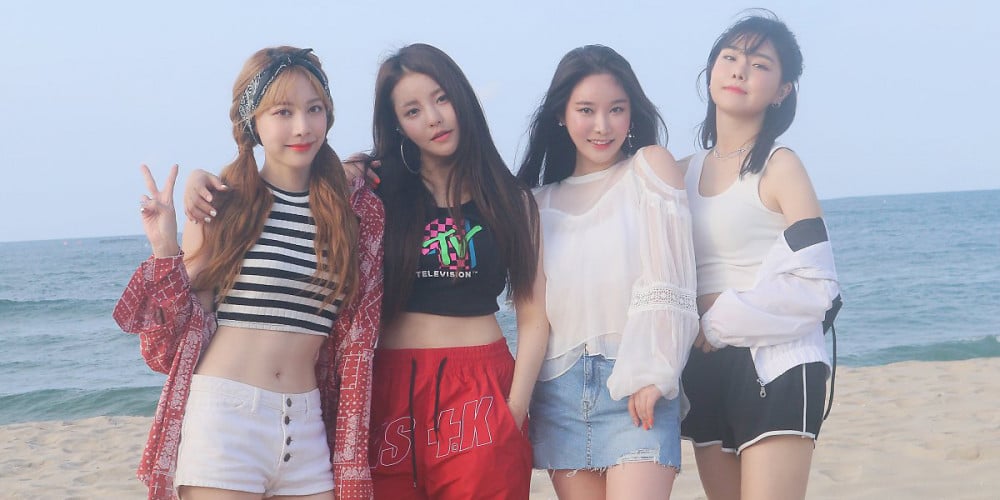 As of March 11 at noon KST, Brave Girls's "Rollin'" has topped Melon's 24Hits chart!
Melon's 24Hits chart was instated back in 2020, as a part of the music site's major restructuring. The 24Hits chart replaced the regular "realtime" chart used by most other music streaming platforms, and counts a song's cumulative streams instead of measuring realtime plays.
As of this day, Brave Girls have officially dethroned IU's "Celebrity" on the 24Hits chart, nearly a month and a half since the release of the single back on January 27. Furthermore, Brave Girls's "Rollin'" has now officially become the first ever girl group song to hit #1 on Melon's 24Hits chart, since the new system was instated last year.
Meanwhile, "Rollin'" is also currently #1 on both realtime and daily charts on Bugs, FLO, and Genie Music.
In light of this latest achievement on Melon's 24Hits chart, Brave Girls's Minyoung posed via her Instagram story, "Thank you... #1 on Melon's 24Hits... I will be more humble! Please tune in to 'M! Countdown' today at 6 PM to watch 'Rollin''!"
Congratulations to Brave Girls!