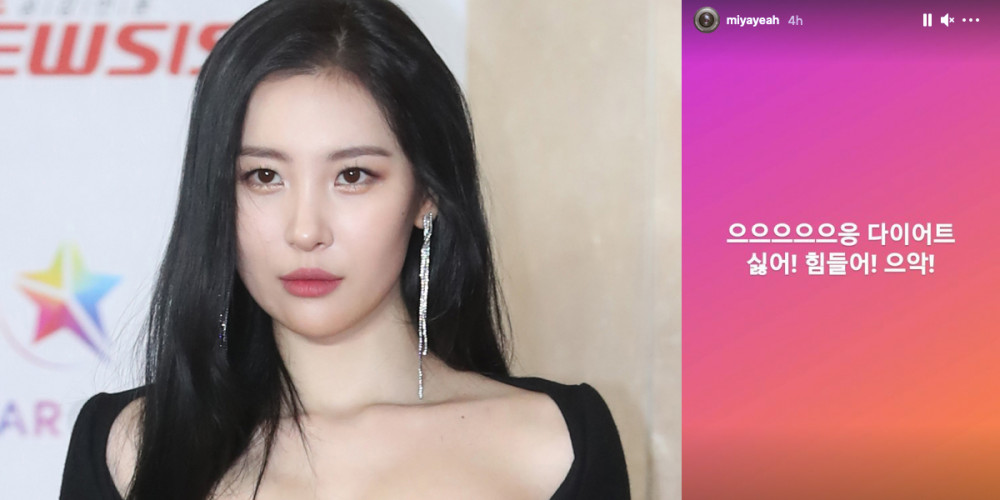 On February 9, solo artist Sunmi took to her Instagram story early in the morning to vent(?) some frustration.
She wrote, "I hate dieting! Too hard! Ack!"
Seeing the post, many netizens suspected that Sunmi has started dieting in preparation for her comeback. Earlier this month, Sunmi's label confirmed that the solo artist would be returning by the end of February with new music.
Meanwhile, in the past, Sunmi received attention for her efforts to gain weight, after revealing that she's the type to naturally not gain weight.