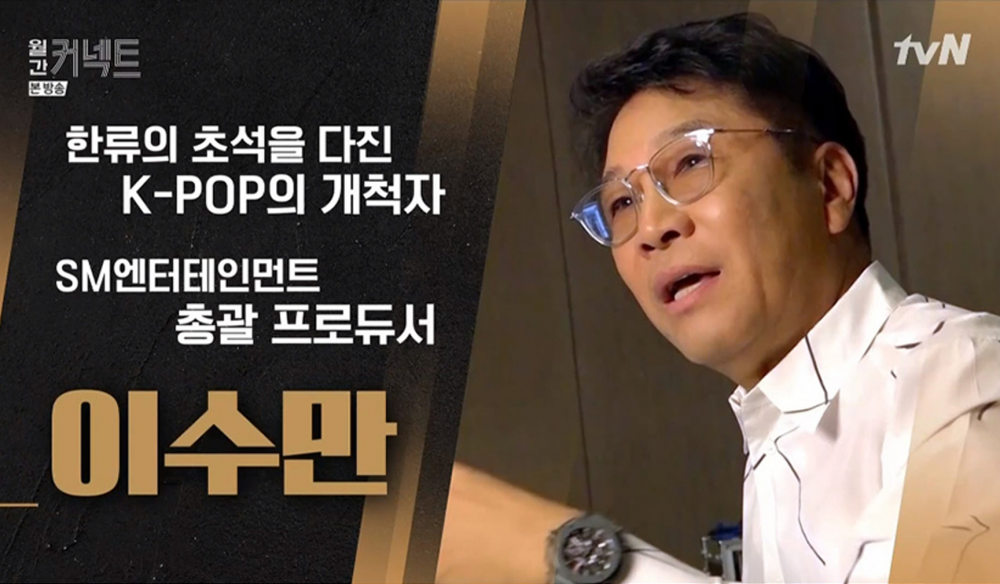 SM Entertainment's founder Lee Soo Man stated, "K-pop will have its second revival in China. It's an era when we have to go to China to produce and create content that can become number 1 in the world with the talented individuals there."
Lee Soo Man recently appeared on tvN's humanities and liberal arts program 'Monthly Connect' that aired on the first of this month and stated, "I dream that Korea will be the country that becomes the leading content producing country in the world, leading the world culture."

Producer Lee Soo Man stressed that China needs to lift the ban on Korean culture by stating, "China must open their doors to Korea once again. All of the talented Korean producers, including JYP Entertainment's J.Y. Park and Big Hit Entertainment's Bang Si Hyuk, should enter the Chinese market to create Asia's Hollywood."

Producer Lee Soo Man also predicted that K-pop will be the mainstay of future core industries.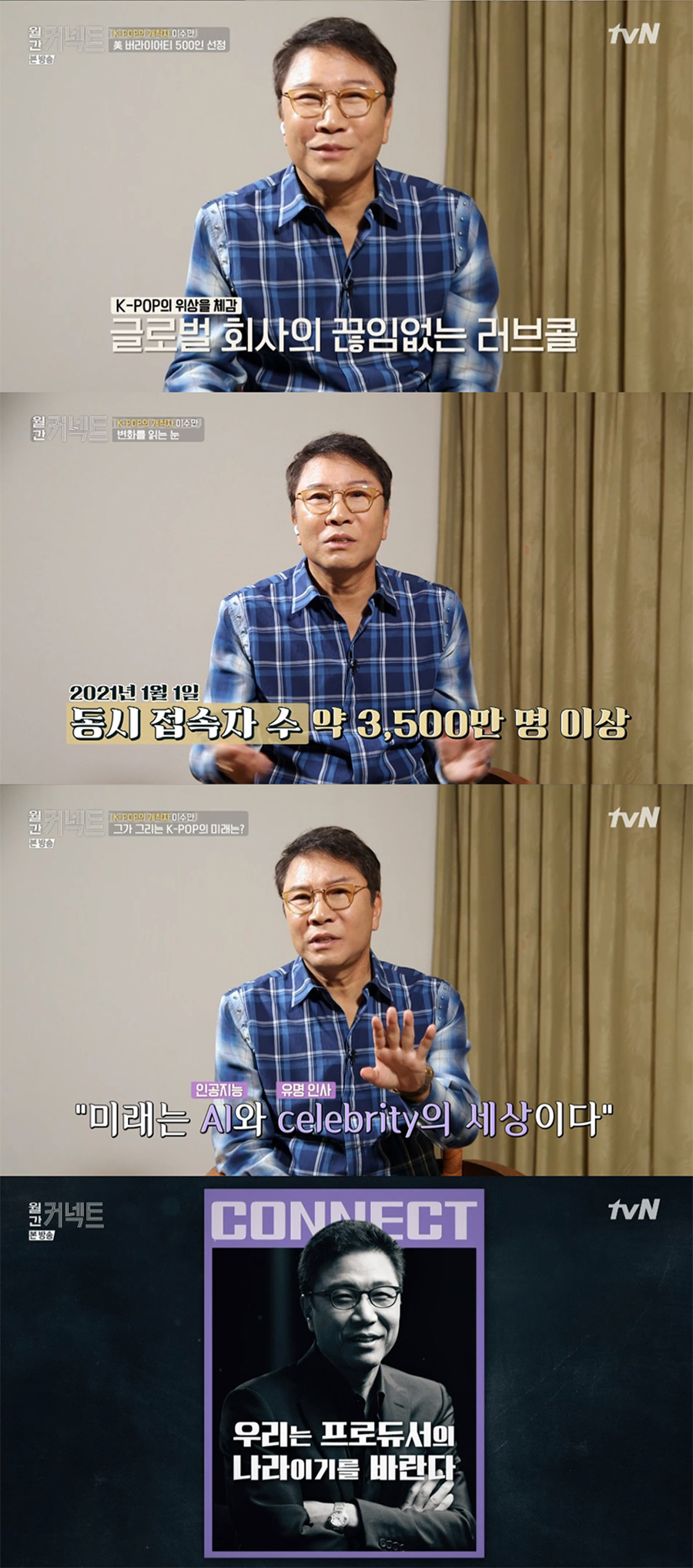 He stated, "Artificial intelligence (AI), bio, and nanotech are opening a new era as key industries in the future. I want to present a new direction of K-pop through 'Culture Technology.'"

He also shared that he was surprised when he was proposed to become a producer of Capitol Music Group, which includes world-renowned artists such as The Beatles, Katy Perry, and Taylor Swift. He stated, "I feel that K-pop's status has increased as it has collaborated with global companies such as CAA and Marvel, the largest agencies in the U.S., and received requests for a collaboration."

He added, "I think the key to K-pop's growth on the global stage is that it has to establish a system to continue industrially."

He then concluded, "The first step is to export, making and exporting high-quality music, and the second is a joint venture to discover and train artists from overseas to debut as a team with Korean artists. The third step is localization, forming a group of local nationality members," revealing his future visions.

However, Korean netizens have a different opinion as they commented, "Did he forget what happened before?" "So I guess JYP is targeting localizing in Japan while SM is targeting China," "He still wants to work with Chinese trainees after all that had happened?" "I think he's suffering from memory loss," "Why does he keep wanting to work with China?" and "Wow, he should focus on taking care of the artists in his company first."