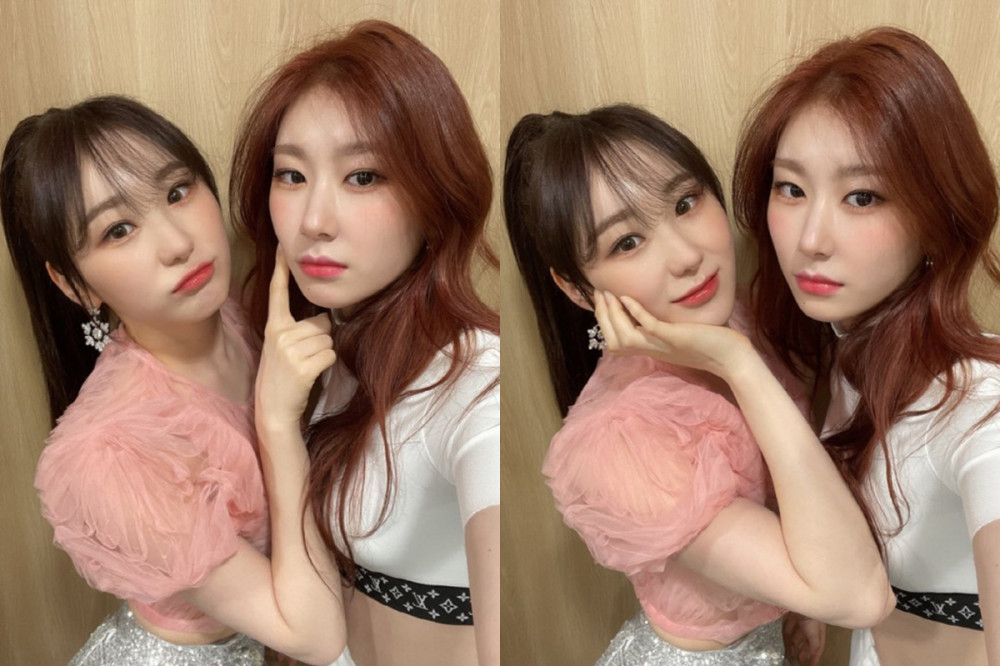 Back on January 31, numerous K-Pop artists attended the '2021 High1 Seoul Music Awards', including IZ*ONE and ITZY!
Which meant that siblings IZ*ONE's Lee Chae Yeon and ITZY's Chaeryeong had a chance not only to hang out backstage, but also meet up with media outlets for quick interviews.
Sharing some sweet, sisterly selcas together, Chaeyeon and Chaeryeong were asked to talk about each other's unique charms. First, Chaeyeon said, "Chaeryeong is quieter and calmer than I am. But to me, one of her best traits is that whenever I talk to her or act funny around her, she responds in some way. As for her charm, Chaeryeong shines the brighest on stage. Her dance line is soft, put pronounced and expressive."
Chaeryeong, on the other hand, commented, "Unnie is full of charms even off-camera. She is really funny, and there's no one as pure as her. She loves to laugh, and one of her best traits and charms is her ability to share her good energy with others around her."
When asked to name something that she felt she was better at than her sibling, Chaeyeon replied, "I'm more seasoned." However, Chaeryeong argued, "I think I'm more seasoned. I am better at responding quickly to new or unexpected situations. Unnie is better at dancing or singing, but I can produce creativity in the moment." Chaeyeon also had more to add to this, as she said, "I've gone through three audition programs!"

Did you watch IZ*ONE and ITZY's performances at the '2021 Seoul Music Awards'?