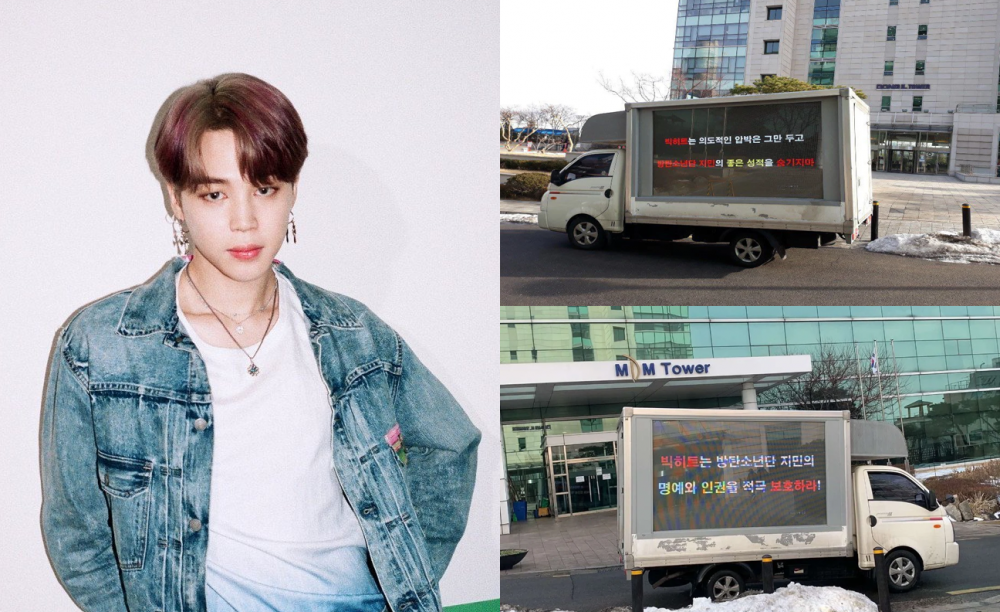 BTS steadily rose to the top as they consistently gained a large fan base across the world. As they gain more and more popularity, they have also become susceptible to scrutiny and hate from anti-fans.
Still, BTS has a large fandom called ARMY to shield them from the hate, and also, their agency has routinely been monitoring malicious posts and comments about the members to take legal action.
However, a small group of Jimin's fans, have not been so satisfied with Big Hit Entertainment. A fan group sent a protest truck in front of the Big Hit building stating that Jimin has been mistreated and mismanaged by the company. The protest truck displayed the phrases, "Big Hit should plan various individual promotions to fit Jimin's exceptional and outstanding talent," "Big Hit should stop suppressing him and stop hiding Jimin's achievements," "Big Hit should protect Jimin's rights," and "Sue all the antis who create and distribute malicious posts."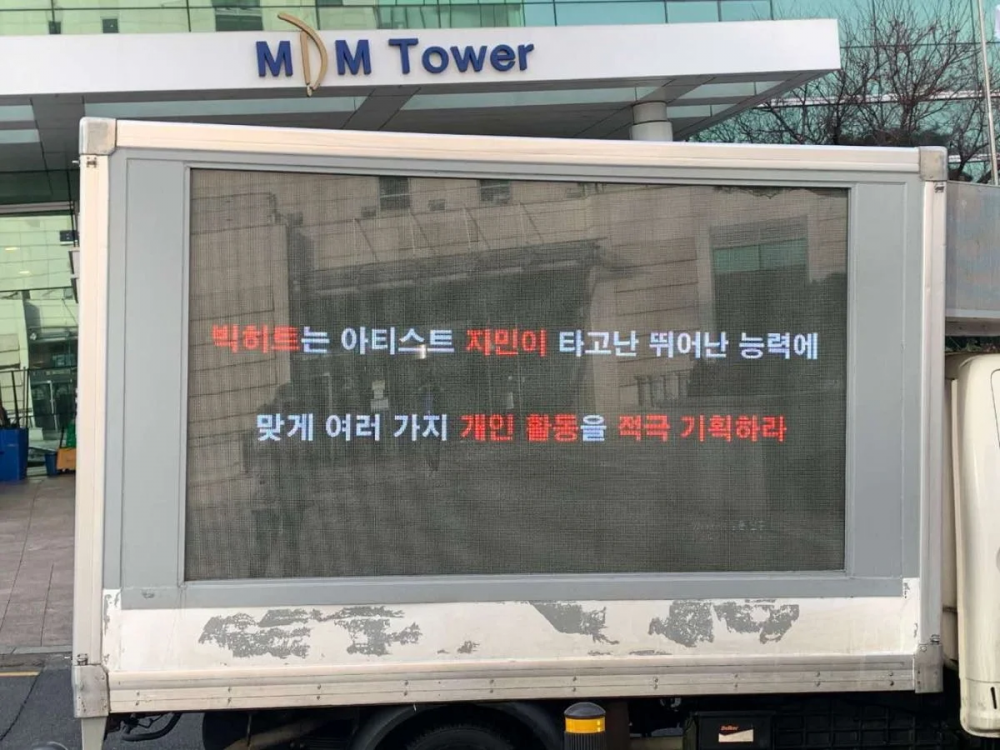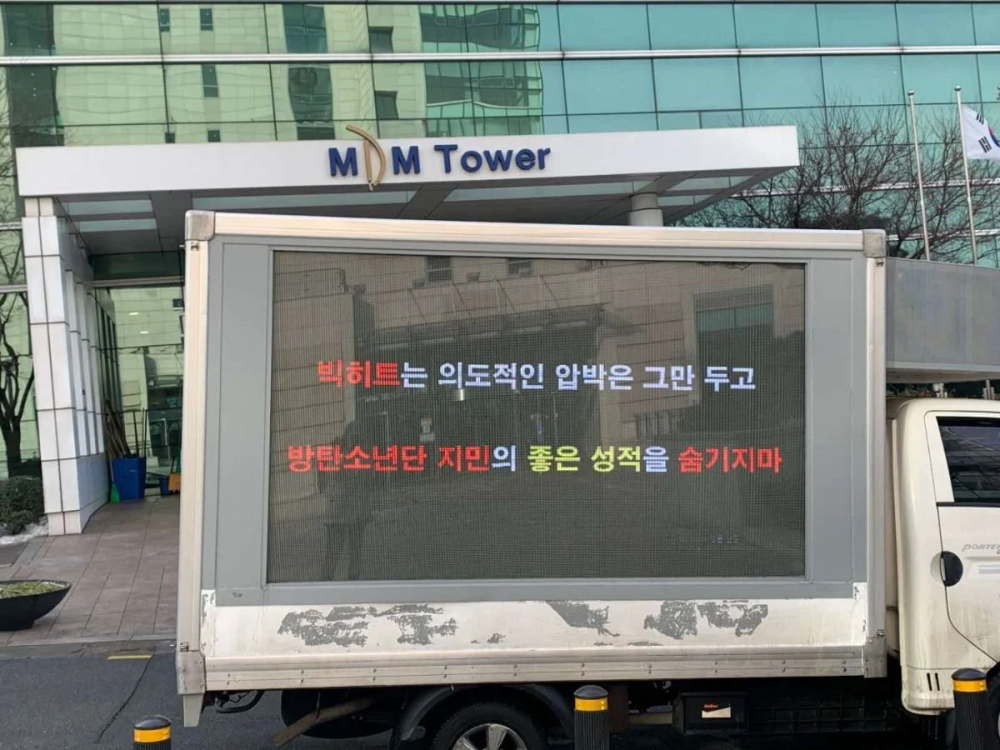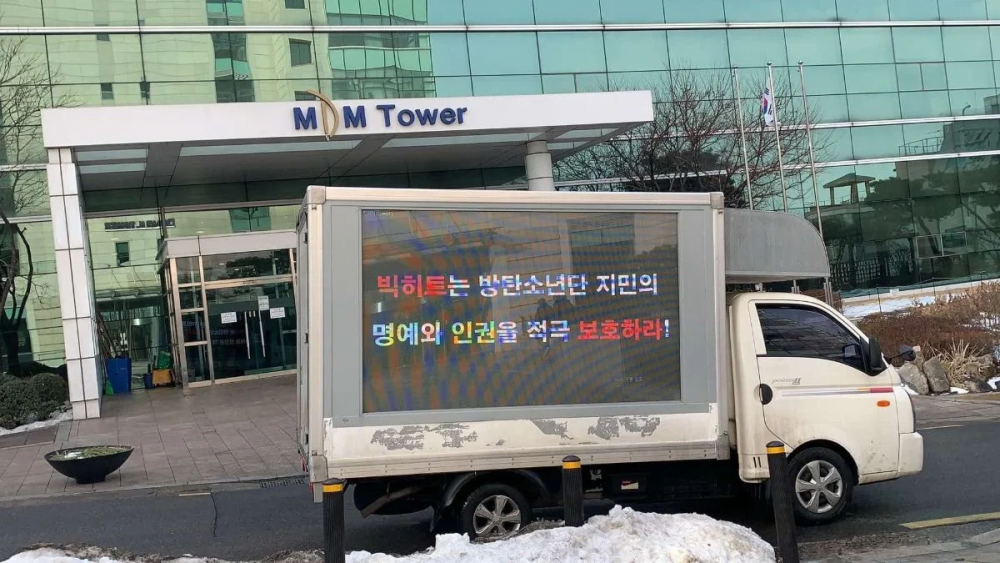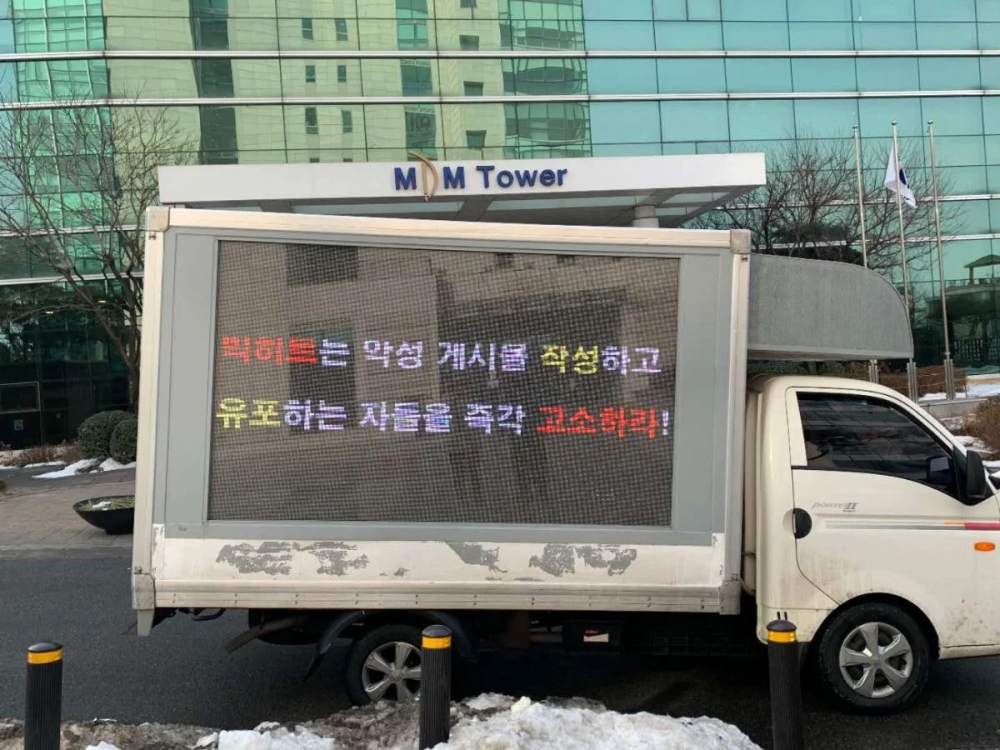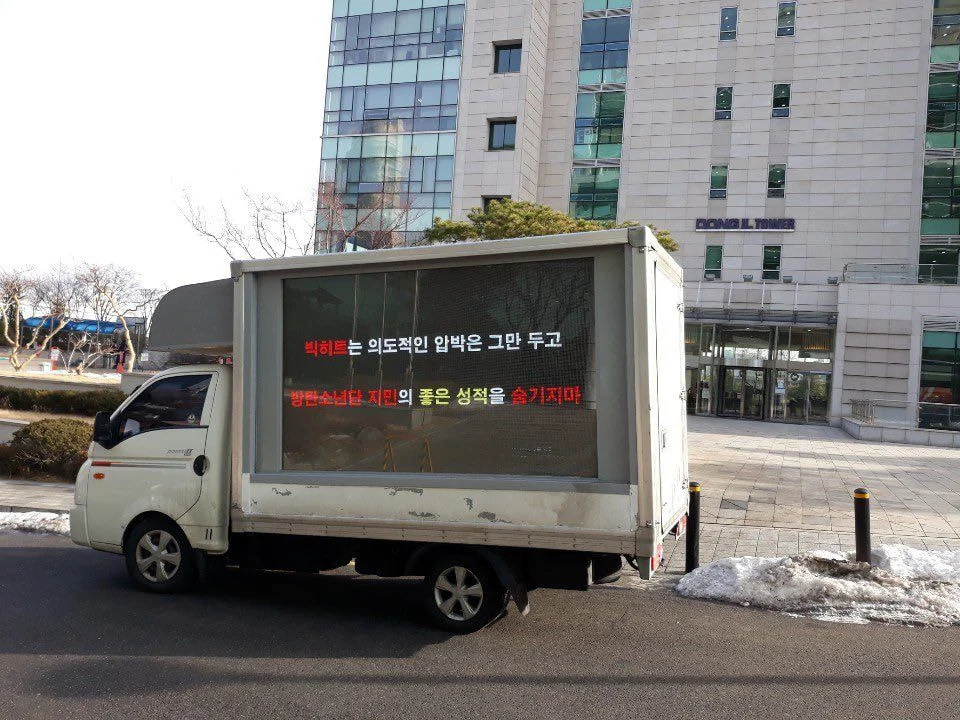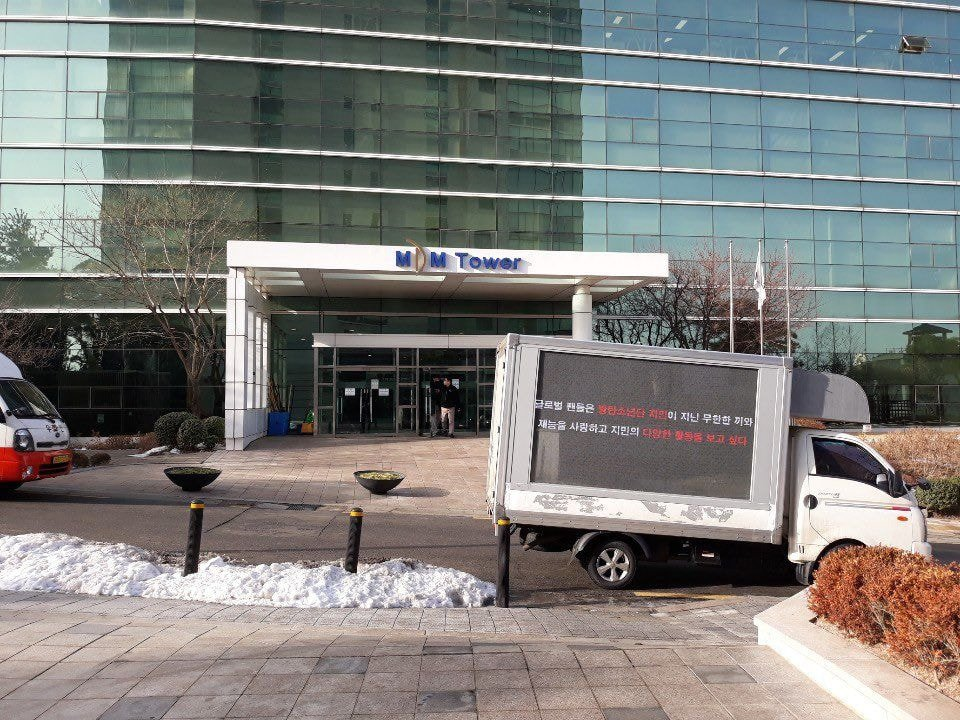 However, Korean netizens and Korean fans have criticized the protesting truck and pointed out that the ones who sent the truck are not fans but are actually antis. They have stated in an online community, "I don't understand why they are doing this," "Jimin has been given much support by the company. He's been named one of the main dancers and main vocals in the team. Jimin gets a lot of line distribution in a lot of the BTS songs. He gets the center in interviews and advertisements. What more do they want?" "Big Hit has been taking legal action against malicious commenters and haters," "What are they'd doing? What they're doing is crazy," "What suppression are they talking about? Jimin gets a lot of line distribution, and get s a lot of appearances in 'Run BTS' and he gets the prettiest hairstyle," "This is going to embarrass Jimin even more, look at the phrases," and "That protest truck is sent by an oversea fan, lol, it's so obvious."
Even the international fans are criticizing the protesting truck as they are replying to the fan group's tweet.