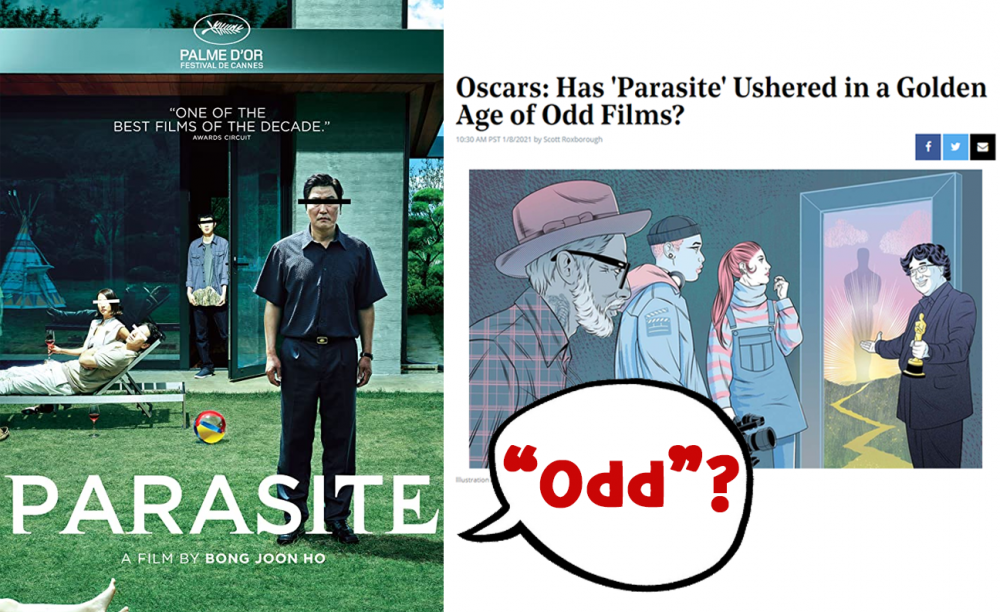 'Parasite' has set a milestone in the Korean film industry as it received immense recognition for its brilliant screenplay and thrilling story.
The movie has won multiple awards from the Palme d'Or at the Cannes Film Festival to the Academy Award for Best Picture. The film has been recognized across the globe, receiving praise everywhere.
After being released in 2019 and creating a 'parasite' phenomenon in 2020, the South Korean movie has once again made its way back to the spotlight as international fans push back against a Hollywood journalist who claimed that "even the weirdest overseas films have a shot this awards season" thanks to 'Parasite.'
On January 8th, Hollywood Reporter released an article titled, "Oscars: Has 'Parasite' Ushered in a Golden Age of Odd Films?" claiming that 'Parasite' is an 'odd' film. Not only that, the journalist claimed that it had paved the way for 'downright weird' entries in the Academy Award's International Feature Film category.
The journalist listed a few of the 'odd' films that were included in this year's contenders that might have a chance at winning the Oscars as 'Parasite' blew opened the door for what he implies as abnormal films "where none of the normal rules apply."
As the article spread across the web, netizens rose against Hollywood Reporter as many request an explanation on why 'Parasite' is 'odd.'