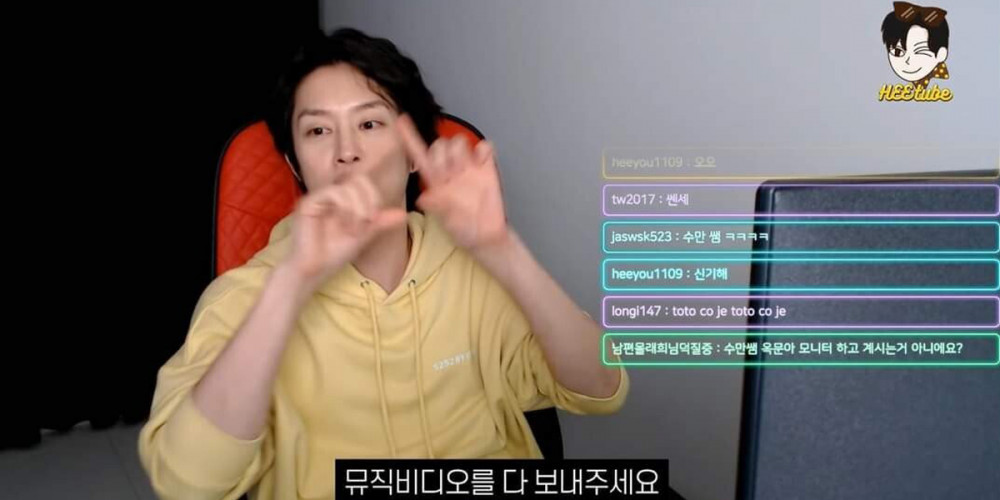 It looks like Super Junior's Heechul mentioned SM Entertainment's newest rookie girl group aespa in a YouTube live broadcast!
Heechul: "Oh? I got another text from Teacher Soo Man."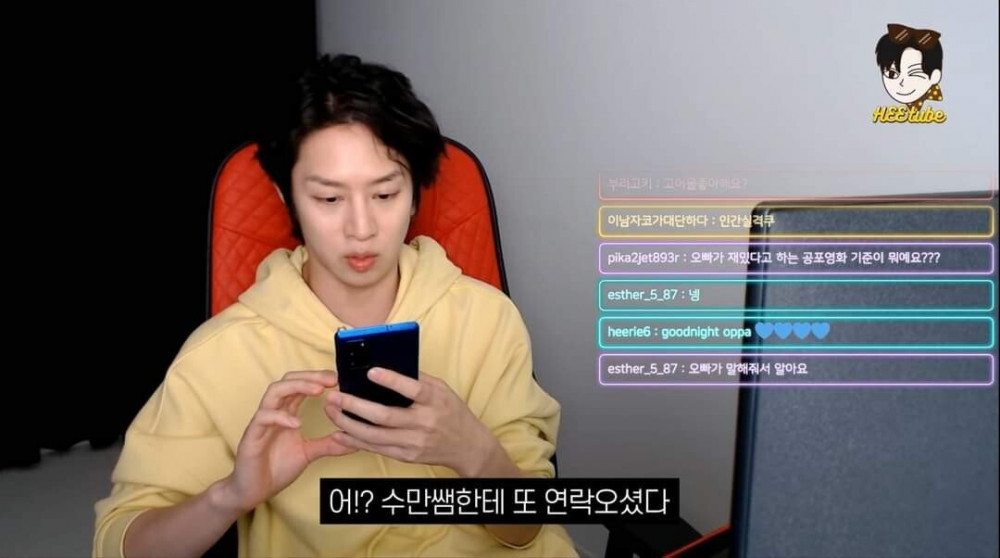 Parentheses: (Can't nobody see nothing...TT)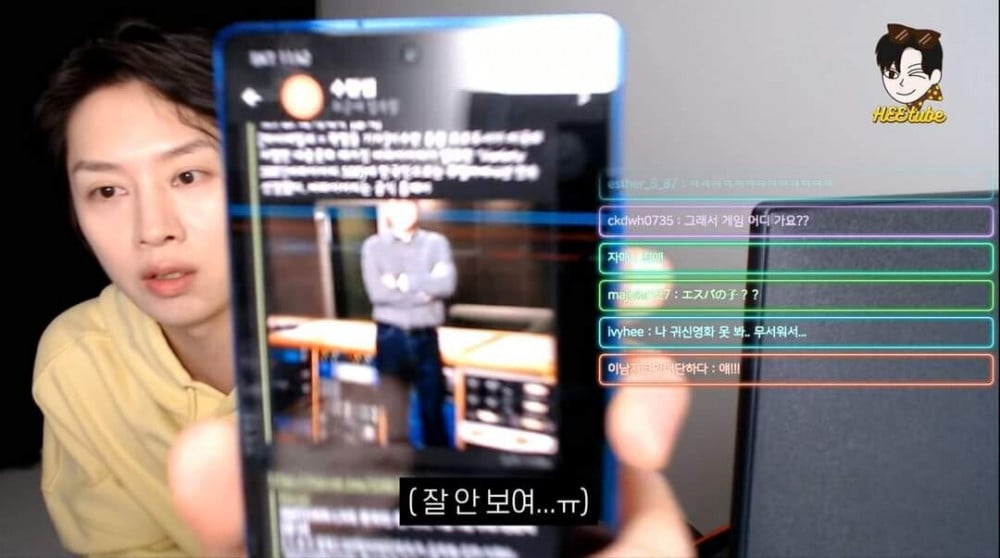 Heechul: "When aespa first debuted..."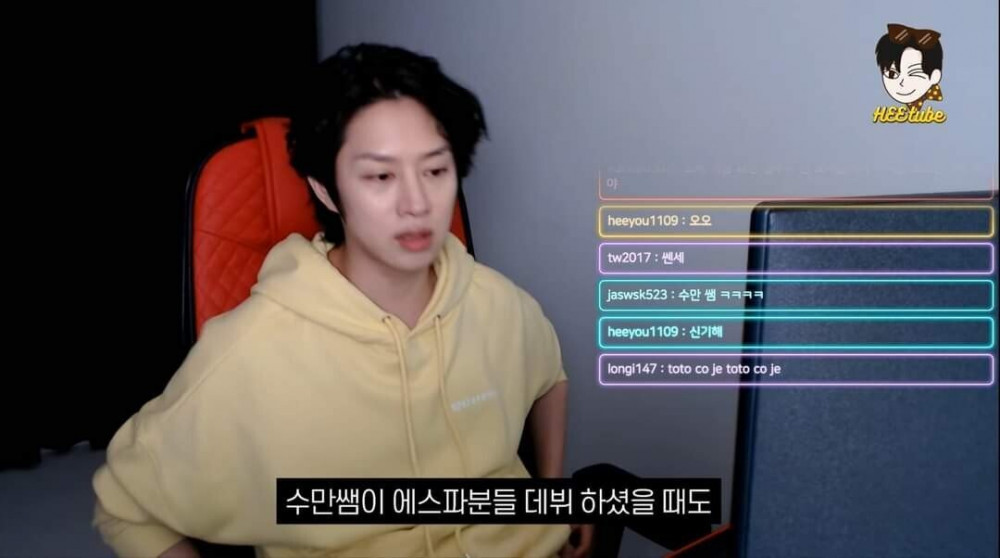 Heechul: "Soo Man Teacher sent us the MV."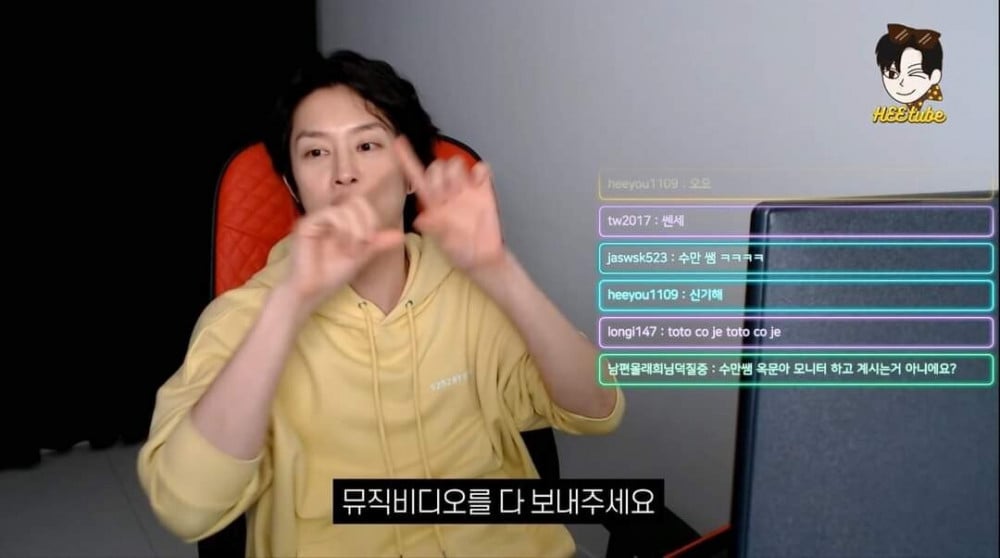 Heechul: "I remember seeing Karina-nim at the time and thinking something."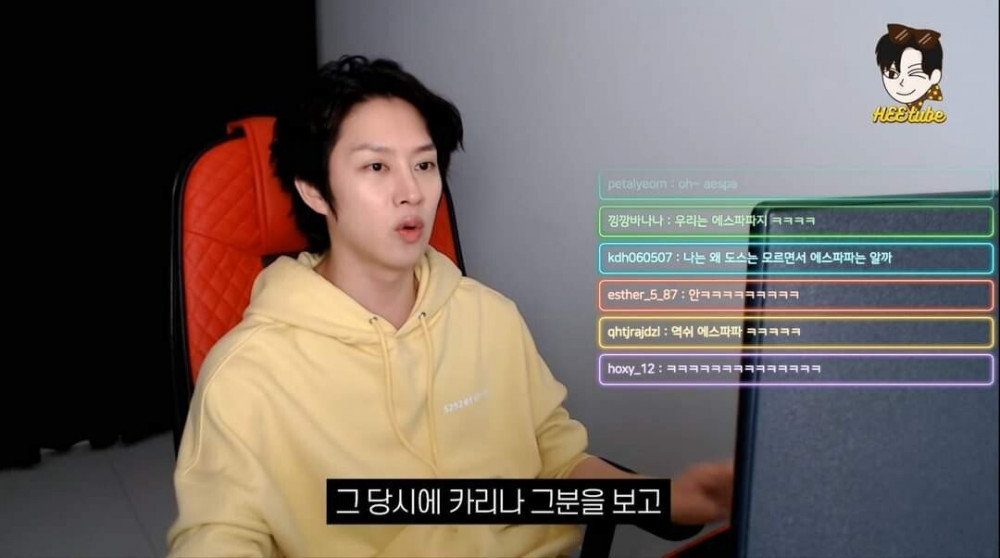 Heechul: "I told Teacher Soo Man, 'Teacher, there's someone who looks like Tomie?"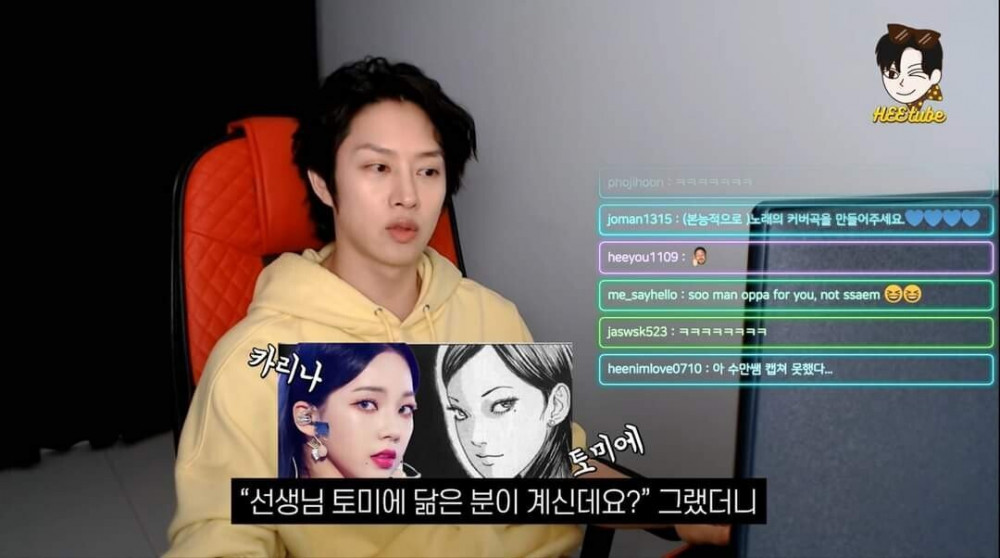 Heechul: "And then Teacher said, 'Really? Who's That?'."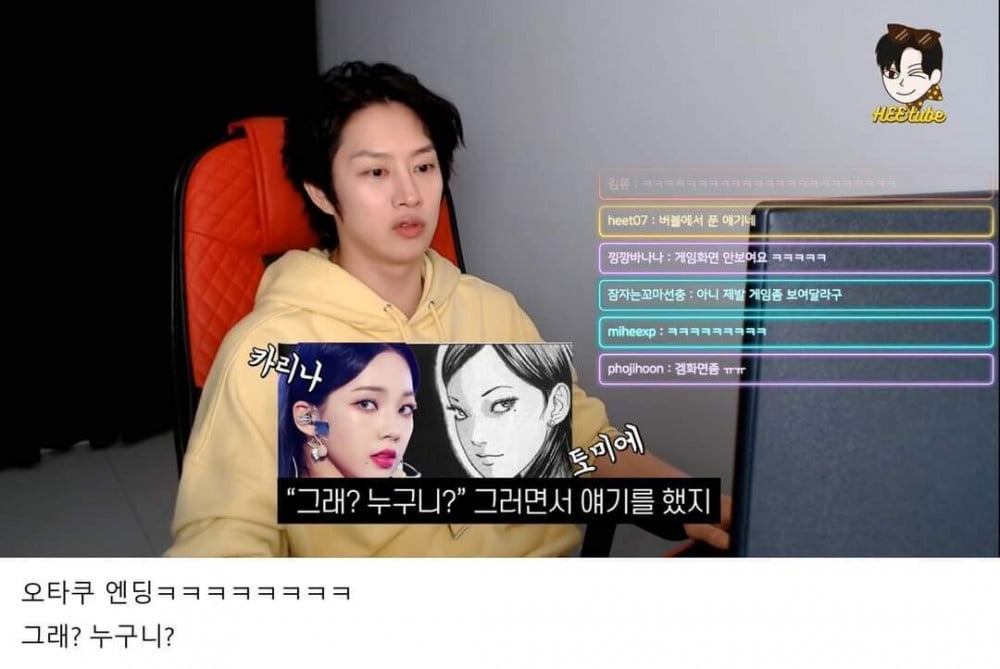 How just like Heechul to end things on an otaku note! (Tomie refers to a character from a horror manga series by Junji Ito.) Netizens commented:
"How in the world would Lee Soo Man know who Tomie is kekekekeke."
"I guess you could call that a conversation free of assumptions kekekeke."
"I respect Heenim for being able to say to Lee Soo Man, practically his boss, that [Karina] looks like Tomie kekekeke."
"As always, Heechul is great."
"Heol, I mean I can kind of actually see it... they look alike in some ways."
"Does Lee Soo Man say 'Really? Who's that?' to Heechul a lot kekekeke."
"Lee Soo Man is going on 70 soon kekekeke."
"Don't introduce Soo Man Lee to the otaku world Heechul, SM might start making webtoons soon kekekeke."
"I envy Heechul... He always says whatever he wants to say but doesn't cross the line."
"I wonder if Lee Soo Man googled Tomie afterward..."
"aespa is me, no it's Tomie kekekeke."