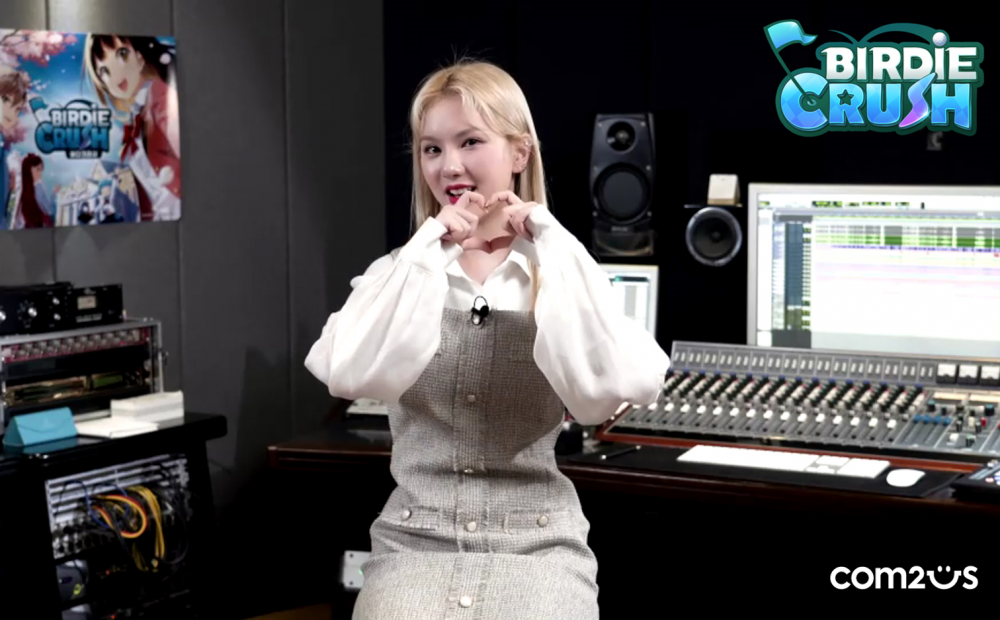 GFriend's Eunha is singing the theme song for the mobile fantasy golf game 'Birdie Crush,' which will be released on Feb 3.


Eunha has already finished recording the song "BUDDY! Birdie!" as she talked about her collaboration with the game. She explained show enjoyed recording the song as she thought of her fans BUDDY while singing.
Eunha will also be dropping an official 'Birdie Crush' music video on Friday, January 29.


'Birdie Crush' is a mobile golf game that features cute anime-inspired characters, fantasy elements, and tons of cute customization options created by game company Com2us.