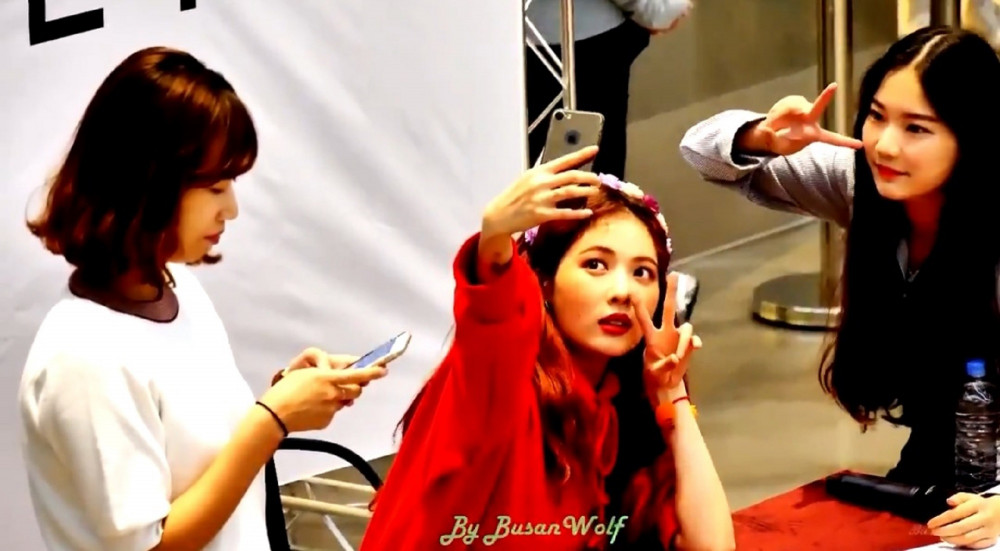 Fans have discovered a rare footage of Isa attending HyunA's fansign in the past.
Recently, a fan took to a community forum to share pre-debut photos of STAYC's Isa. In the image. Captured in a fancam, pre-debut Isa is seen in the photos taking a cute selfie with HyunA. It's been said that Isa is a huge fan of HyunA, and now the netizens have confirmed that those words were indeed genuine.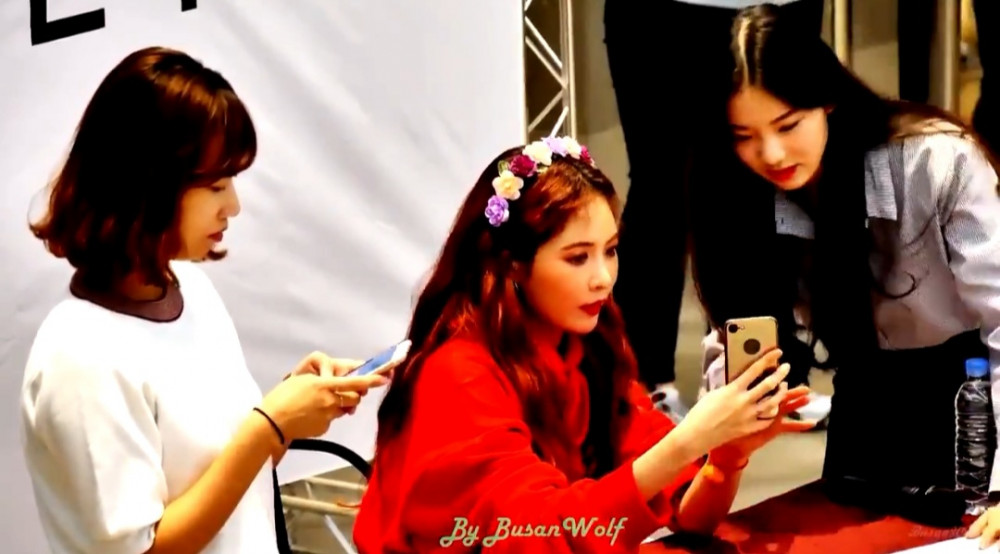 Some netizens wrote, "She didn't say those words just to be polite -- she was a TRUE fan!", "Wow...does HyunA know? The fact that her fan debuted...", "HyunA is so sweet! Look at this message":
(On her own album, HyunA wrote for Isa: "Unnie will support you too, fighting! Let's see each other in Seoul~")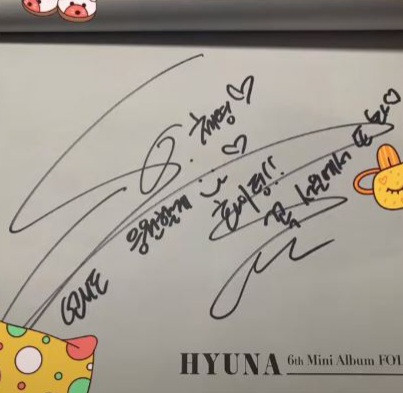 The sweet interactions between the two female idols are making netizens feel all "mushy" inside. Other reactions include:
"Daebak...look at how HyunA said they should meet again in Seoul...Please hang out, you two!"
"Isa was soooo gorgeous back then even as a non-celeb! This is so sweet"
"I'm sure Isa learned a lot by watching HyunA's stages pre-debut"
"I hope their promotions overlap soon!"
"My two faves!"
In other news, STAYC made their debut last November, and HyunA is currently getting ready for her comeback.