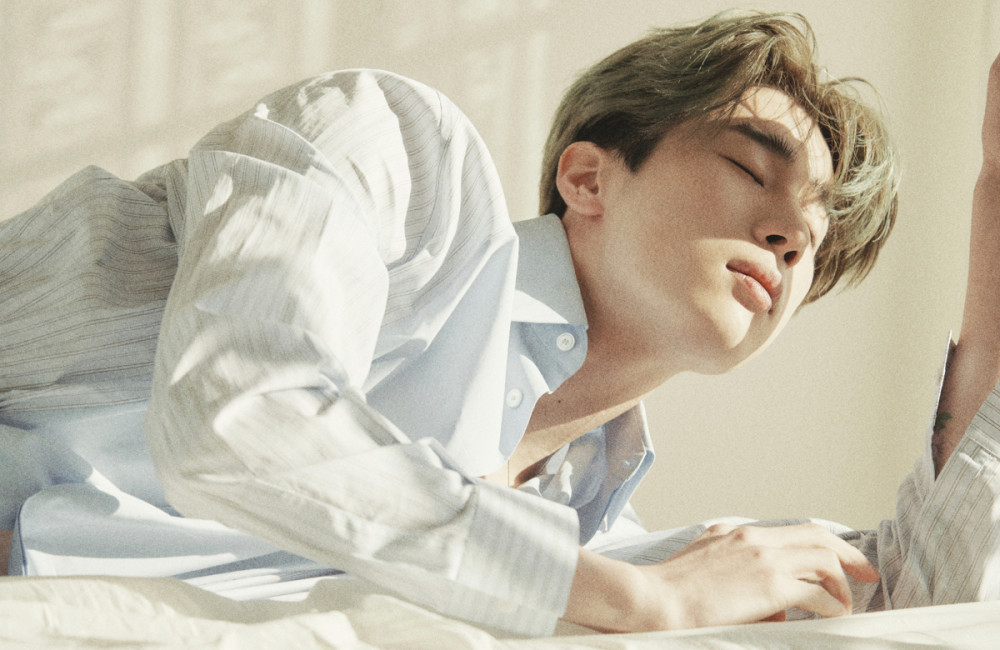 VICTON's Seungwoo will be getting his own feature in the January 2021 issue of 'Esquire Korea'!
On December 24 KST, the Korean edition of the men's fashion and culture magazine unveiled the pictorial for the feature as well as the accompanying interview. For the shoot, Seungwoo gives the 'guy next door' concept a sexy upgrade, looking both casual and comfortable as he models two lightweight button-up shirts and a cozy green sweater.
During the interview, Seungwoo opens up about VICTON having to delay the release of their 1st full-length album due to COVID-19 related issues, saying, "We worked hard in preparing for our comeback, and the regret we feel over its delay is as big as our anticipations. We want to quickly show off the music that we made."
Earlier this month, the idol celebrated his 26th birthday, and during another portion of the interview, he described the type of artist he wants to be as he continues to grow.
"As I get older, I want to be able to create songs that fit that age musically," he explained. "I think I can only do music for a long time when I pay more attention to the music than performance or image."

When discussing his inspirations, he cites Jay Park as a role model, clarifying that he does not necessarily want to be a famous singer like Jay Park, but similar to Jay Park, he wants to be able to challenge himself to try a variety of different things through his own determination.

Meanwhile, the January issue of 'Esquire Korea' has officially hit stands as of December 20, with Seungwoo's interview available to read both in the magazine and on their official website.
Check out the images from Seungwoo's feature below!