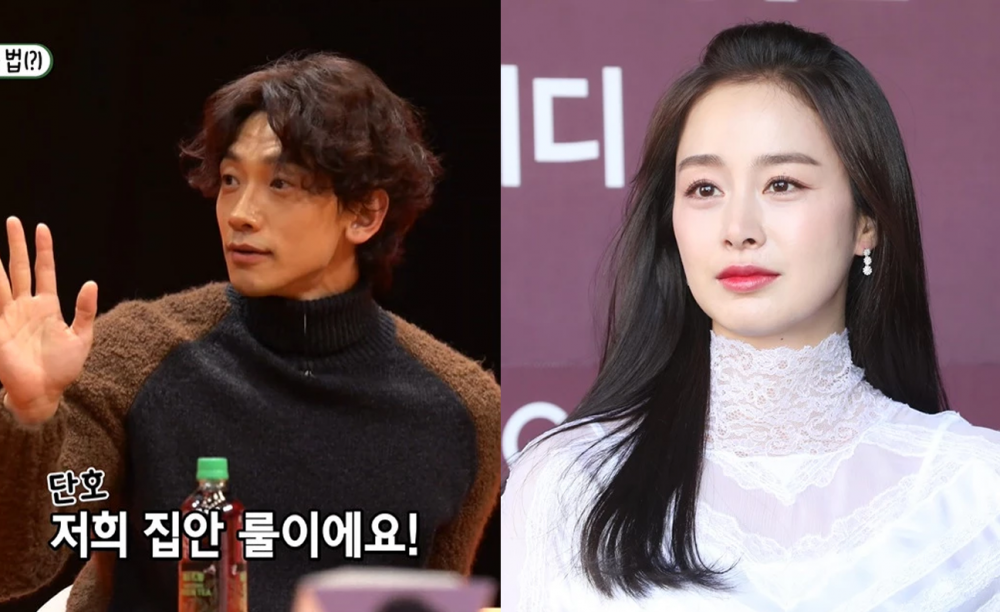 Rain revealed the house rules that apply to everyone in the family and must be followed, even his wife, Kim Tae Hee.
On the new episode of SBS's entertainment show 'My Little Old Boy' that aired on December 27th, Rain appeared as a special guest and talked about some of the house rules he has in his family.
During the broadcast on this day, Rain revealed he tends to do everything himself when asked, "Do you help with household work a lot?" Rain responded, "I do everything myself and I try not to get help for anything. So I don't get in trouble too often," making everyone laugh.


Then host Shin Dong Yup said, "I'm very similar to you, I do everything my self, and I don't ask anyone to do anything, even my children."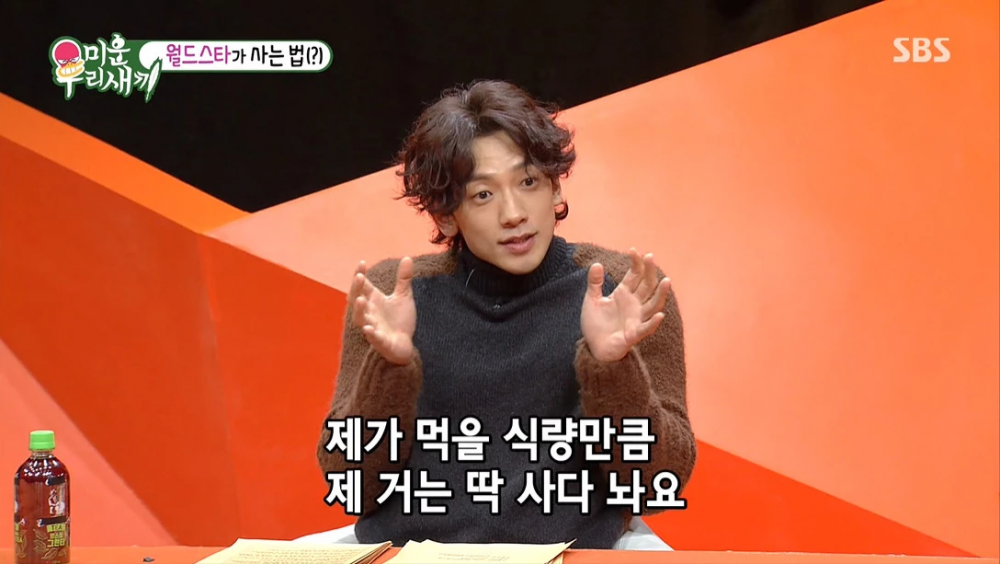 Rain responded, "That's natural. I always buy the food I am going to eat. I ask if anyone wants to eat it too and if they say they don't, then I only prepare the food I am going to eat. After I finish eating, I like to clean everything right away and wash the dishes."
After hearing Rain's response, Seo Jang Hoon asked, "But what if one of your family members approaches with a spoon and asks for one bite?" Rain curtly responded, "that's unacceptable."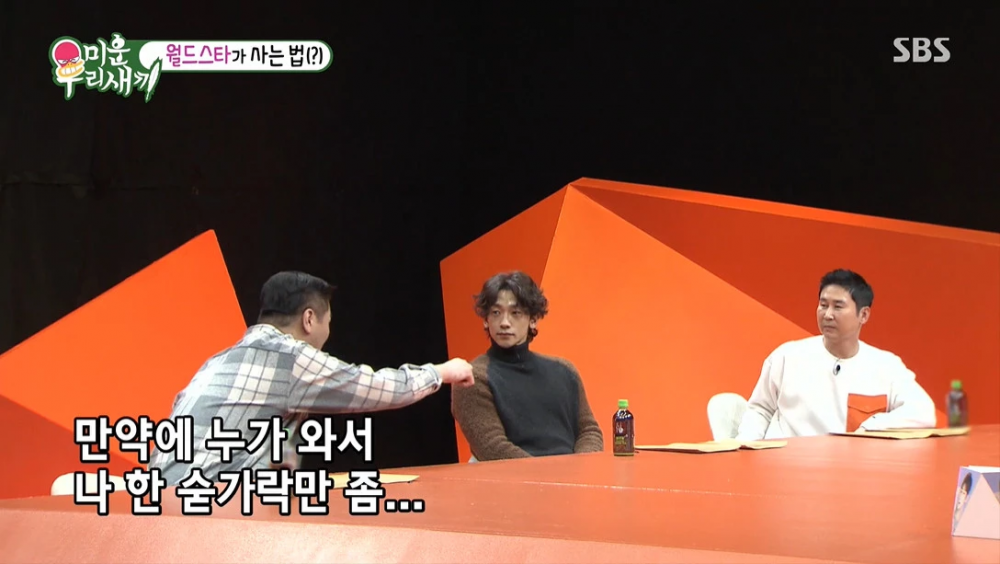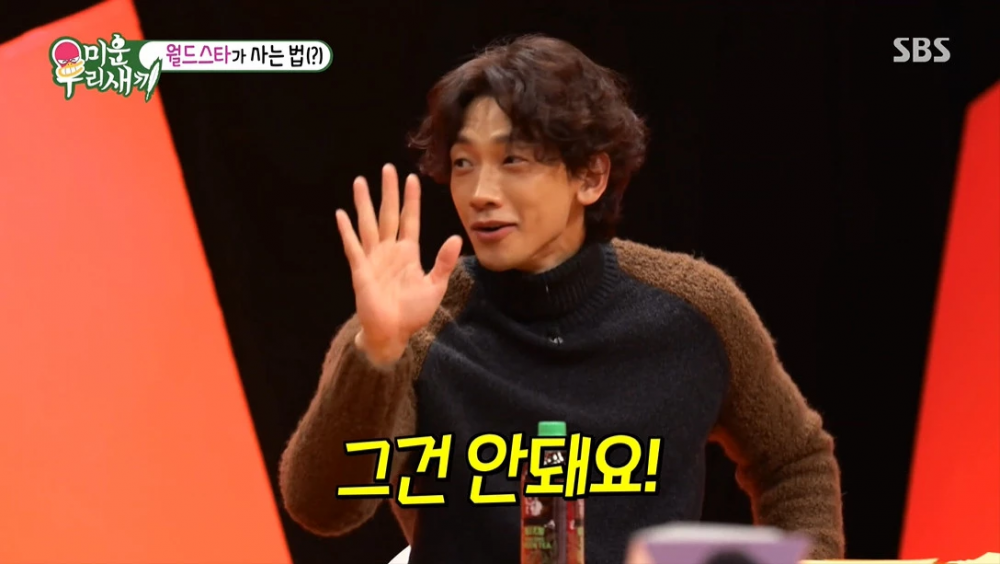 Then the hosts asked, "what if your wife Kim Tae Hee asked for a bite?" Rain still responded with, "That's not allowed. That's the rule in our family."
Seo Jang Hoon continued to ask, "Did that ever happen? Did you still say no?" to which Rain responded, "It did happen, but I said no," and explained, "I have my basic calories I have to eat in the day. I have to eat exactly that, especially because I eat just one meal a day."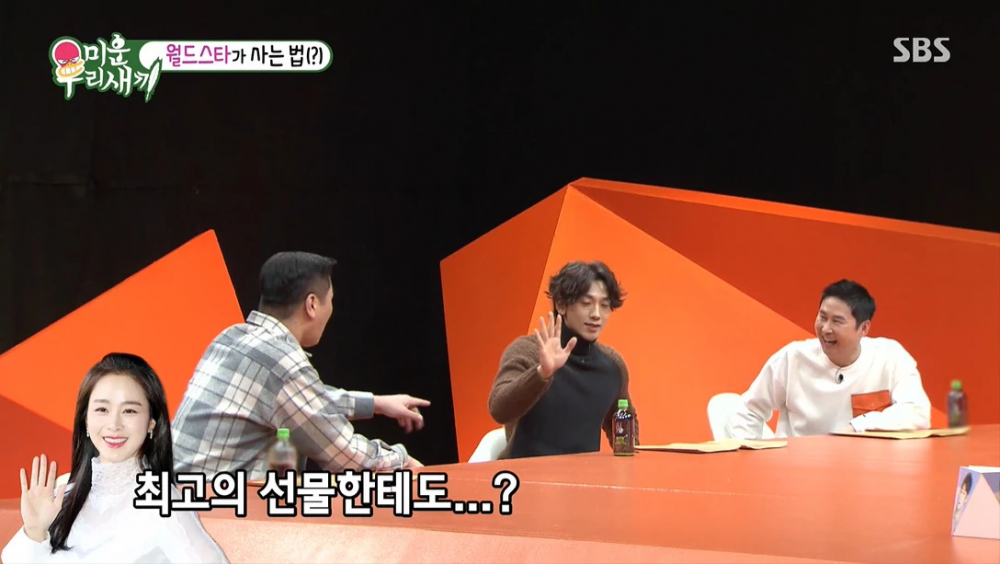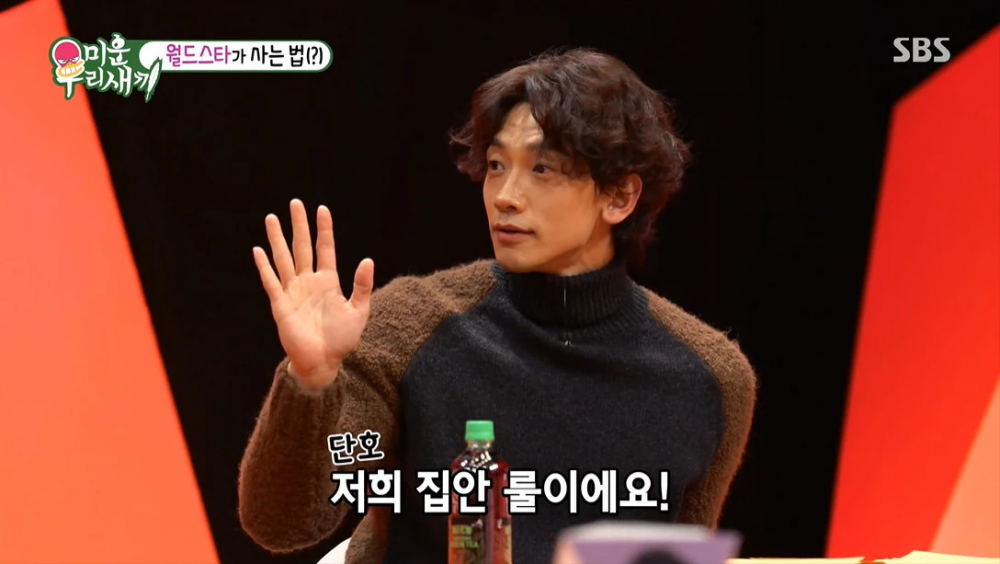 However, Rain changed his attitude when asked, "what if your kids grow up and ask for a bite?" He responded, "Then I should let them because the kids come first." Seo Jang Hoon joked, "So you can't give your wife something that you can give to your children?" Rain seemed flustered and clarified, "I always ask everyone before I make food," making everyone laugh.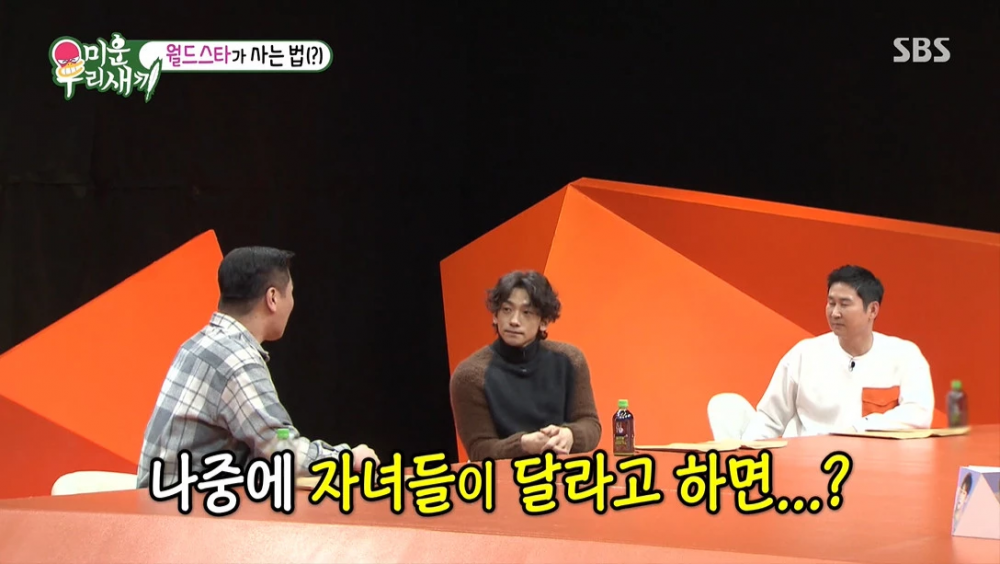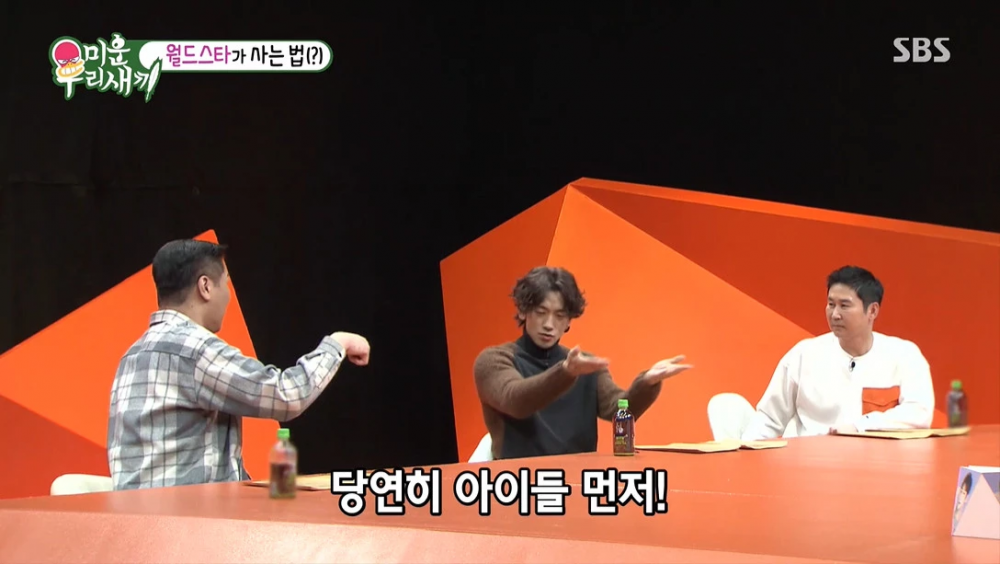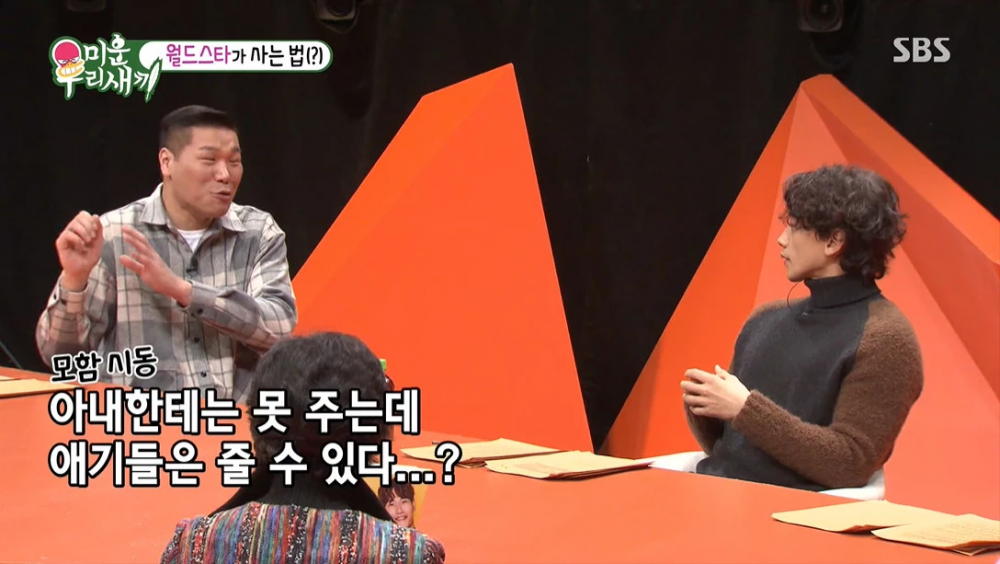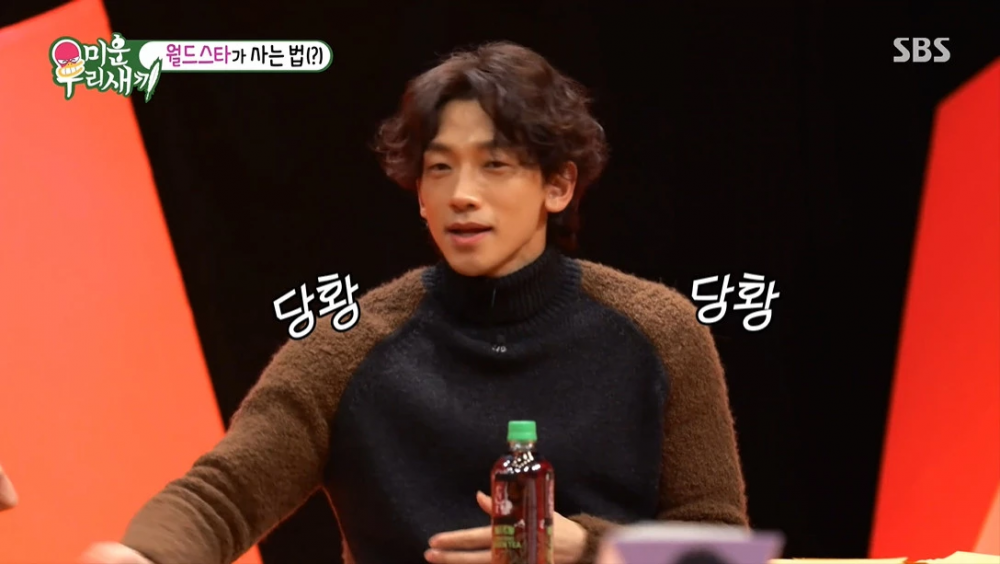 Seo Jang Hoon added, "people tend to want food after they smell the food even if they initially said they didn't want it. There was a time I cooked two bags of ramen and asked my father if he wanted it before. My father said he didn't want it, but then when I finished cooking, my father took my chopsticks and began eating the ramen I cooked. I said something to him, but I almost got beat to death," and made everyone burst out in laughter.