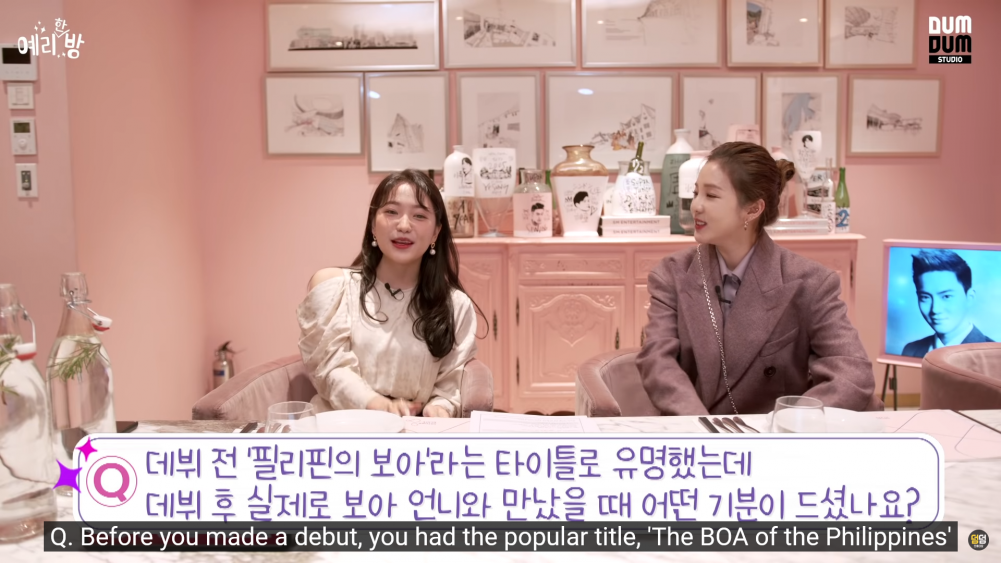 On the latest episode of DUM DUM STUDIO's YouTube show Yeri's Room, the youngest Red Velvet member gave a tour of SM Entertainment to former 2NE1 member Sandara Park. As the two share laughs, explore the gift shop and buy merchandise, they eventually make their way to SM restaurants' PINK ROOM.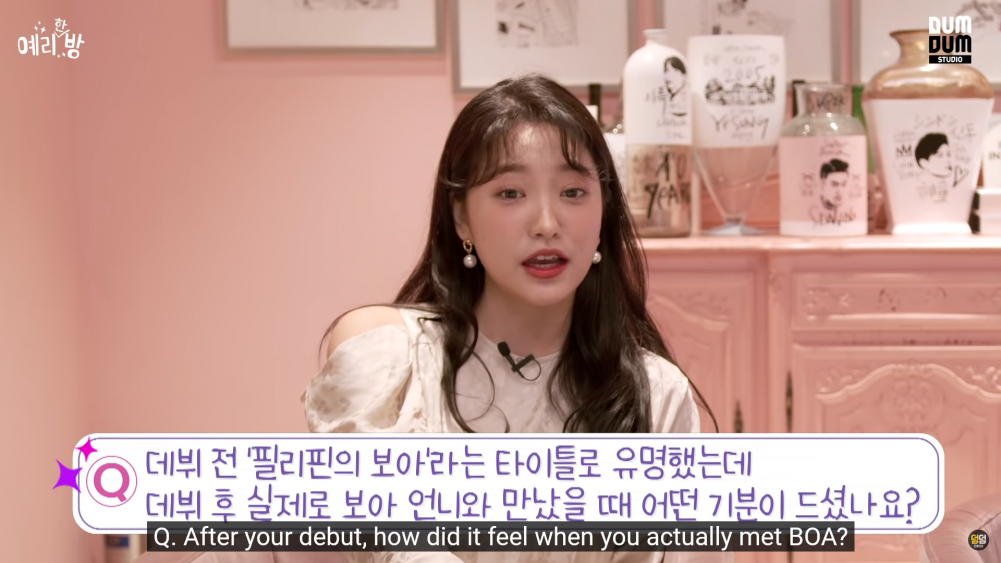 The duo acknowledges that they've never officially met each other. To get closer, Yeri prepared ten questions for the idol. Yeri mentions that before her debut, Dara was known as the BoA of the Philippines and asks, "after your debut, how did it feel when you actually met BoA?"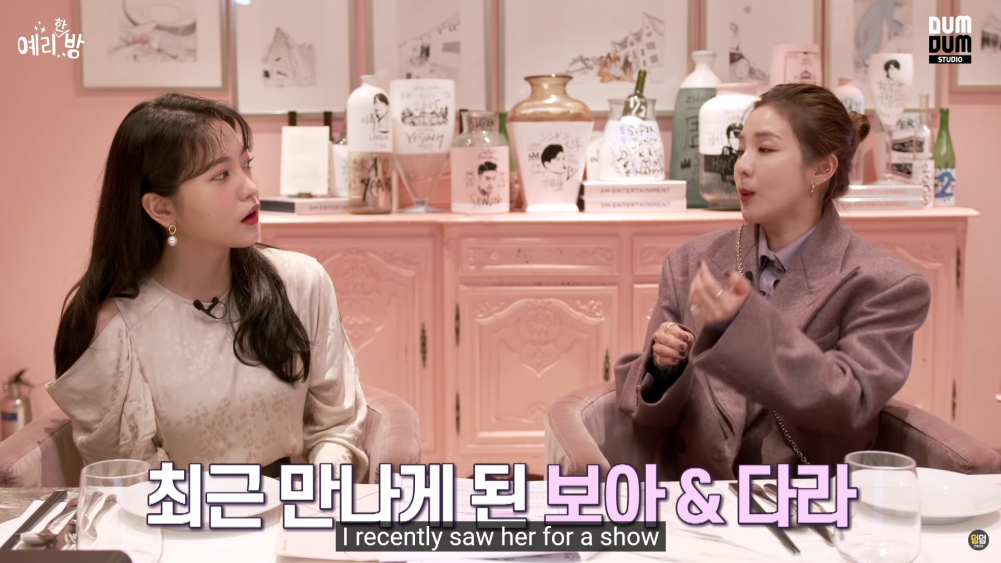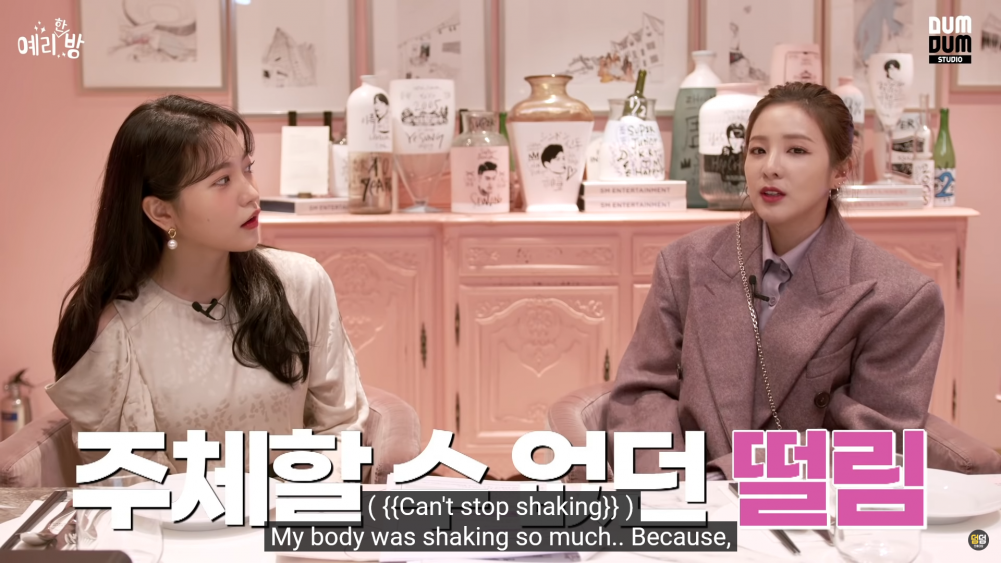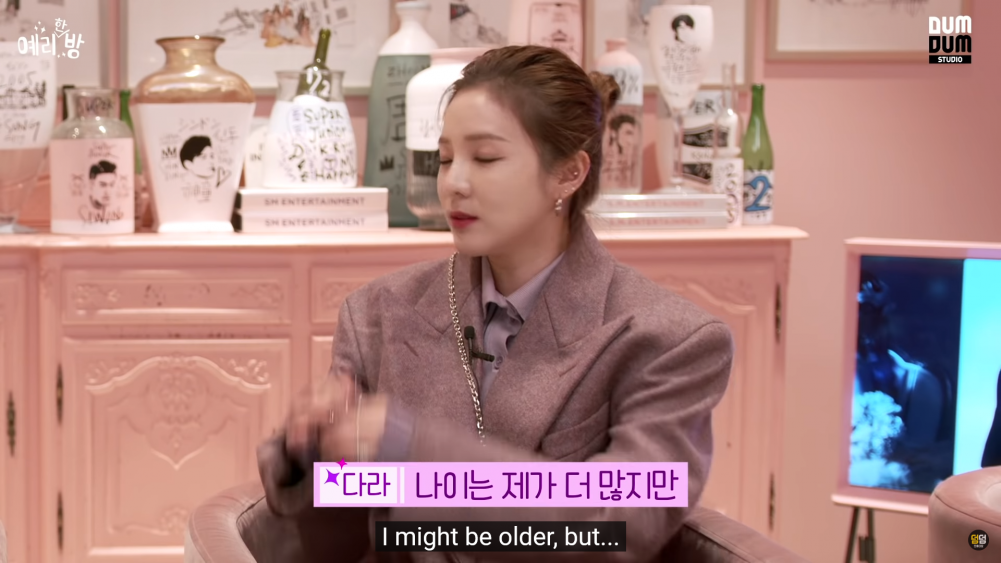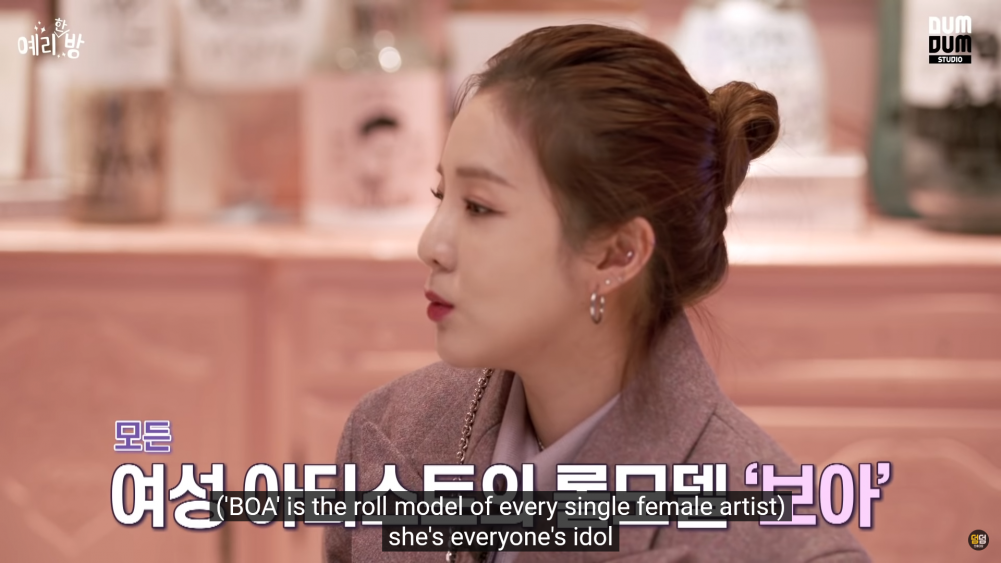 Dara responds by telling a story of trembling when she first met BoA. She oozes with excitement, remembering going out to eat with BoA because they shared mutual friends. She reveals that BoA is "the role model of every single female artist... she's everyone's idol."


Have you checked the newest episode of Yeri's Room?