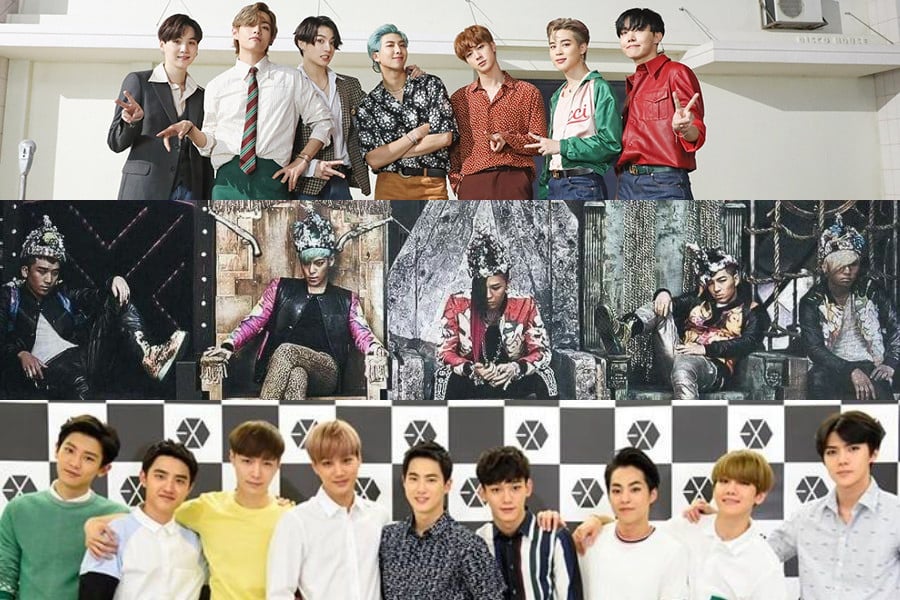 This past decade has certainly seen the rise of Kpop's popularity worldwide, starting with the massive popularity of Super Junior's "Sorry Sorry" in 2009 to the 2020 global sensation of BTS's "Dynamite," a fully English song that defied the boundaries of Kpop. Here are ten of the most iconic boy group songs released in this decade, one from each year between 2010 to 2020!
2010: SHINee: Lucifer
Along with SHINee's "Ring Ding Dong," "Lucifer" is a song with one of the most addictive choruses in Kpop that are guaranteed to replay over and over in your head!
2011: BEAST: Fiction
BEAST's "Fiction" is a perfect song to represent Kpop for the perfect mix of high notes, complicated footwork, and explosive rapping.
Bonus: Check out Under Nineteen's cover of "Fiction," proving just how difficult of a song this is to cover!
2012: Big Bang: Fantastic Baby
Out of all of Big Bang's hit songs, "Fantastic Baby" is second in YouTube views only to "Bang Bang Bang." No matter how much time has passed, hearing "Wow, Fantastic Baby," is sure to make anyone want to get on their feet and dance.
2013: EXO: Growl
Without a doubt, the song that made EXO the group they are today is "Growl." Nearly any Kpop fan can instantly recognize this hit song within seconds of hearing the introduction, and it's almost a rite of passage for any idol trainee to learn this song and dance!
2014: Infinite: Back
Infinite's "Back" is one of the songs that makes Infinite worthy of their reputation as an idol group with knife-like dance moves!
2015: GOT7: Just Right
"Just Right" is one of the songs that made GOT7 the group they are today. Just mentioning GOT7 is sure to make Kpop fans remember this iconic music video featuring the boys dancing in a cereal box!
2016: NCT U: 7th Sense
As NCT debuted in 2016 with a brand new global idol concept with limitless members, "7th Sense" was one of the songs that proved their skills as monster-talented-rookies and added a new representative sound to Kpop!
2017: Wanna One: Energetic
Produce 101 Season 2 took the world by storm in 2017, and the formation of Wanna One with Kang Daniel at the group's center made them one of the most powerful project boy groups.
2018: Pentagon: Shine
Pentagon's "Shine" featured the addictive "shoot" dance that helped the song go viral and brought many new fans into Kpop.
2019: BTS: Boy with Luv
In 2019, many Kpop artists began collaborating with Western artists as Kpop grew to an even wider global scale. "Boy with Luv" featured Halsey's voice and had many people quickly joining the Army fanbase.
2020: BTS: Dynamite
The song that made history. The first song by a Korean artist to top Billboard's Hot 100, and this is Kpop's biggest hit to date, even bigger than "Gangnam Style."