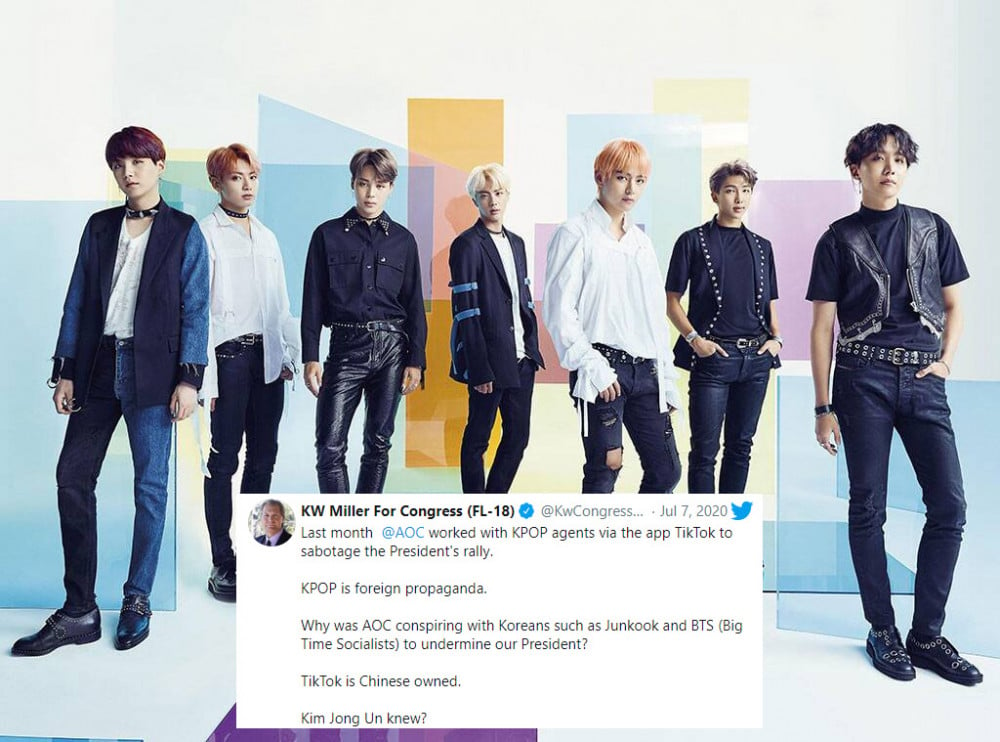 On July 7th, many people became speechless as they saw a tweet made by a KW Miller, a constitutional conservative who is running for Congress in Florida.
He has blamed Alexandria Ocasio-Cortez, the representative for New York's 14th congressional district, for "conspiring with KPOP agents on Tik Tok." He went on to say things such as "KPOP is foreign propaganda", "BTS (Big Time Socialists) to undermine our President."


Fans were utterly speechless as they saw this tweet and his tweet since had over 30 thousand retweets and comments.

Fans commented "do you have any idea just how ridiculous you sound?... PUT ME ON NOTICE, BRO", "the fact that he said BTS stands for big time socialists has me howling", "so are you upset with south Korea, north Korea, or china? make up your mind my dude."