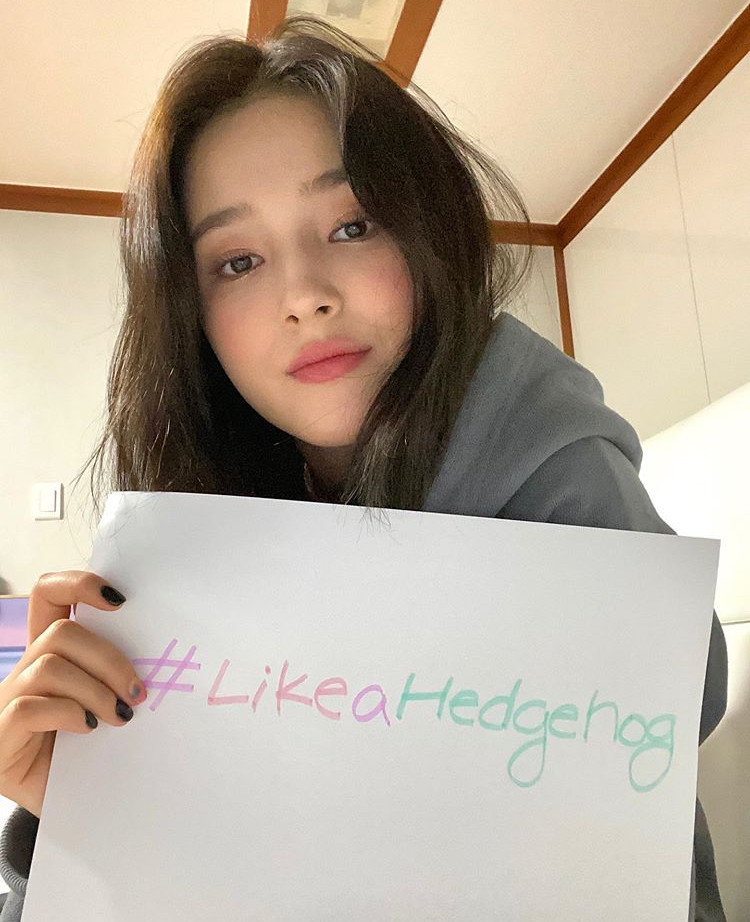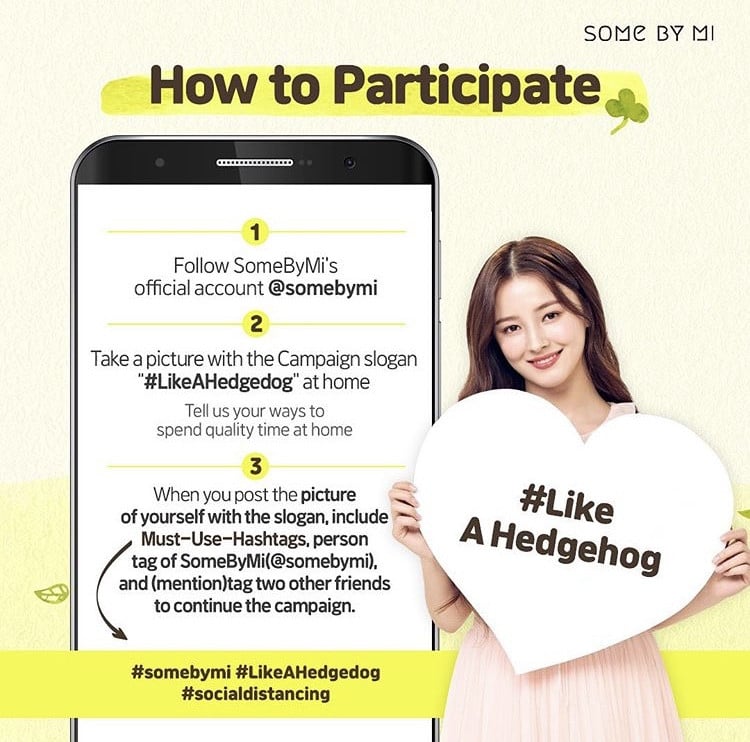 Momoland's Nancy recently participated in the social distancing campaign "Like a Hedgehog". This campaign, run by cosmetics and skincare brand Some By Mi, aimed to spread awareness and prevent the spread of COVID-19.

Nancy's participation in the campaign drew attention from many people around the globe, increasing the number of world wide participants. Some By Mi was able to donate $10,000 USD to the UNICEF Korea Committee through the campaign. The donated funds will be provided to children from all over the world.

"Like A Hedgehog" originates from Schopenhauer's "The Hedgehog's Dilema" and means that one is safe from danger when separated like a hedgehog.