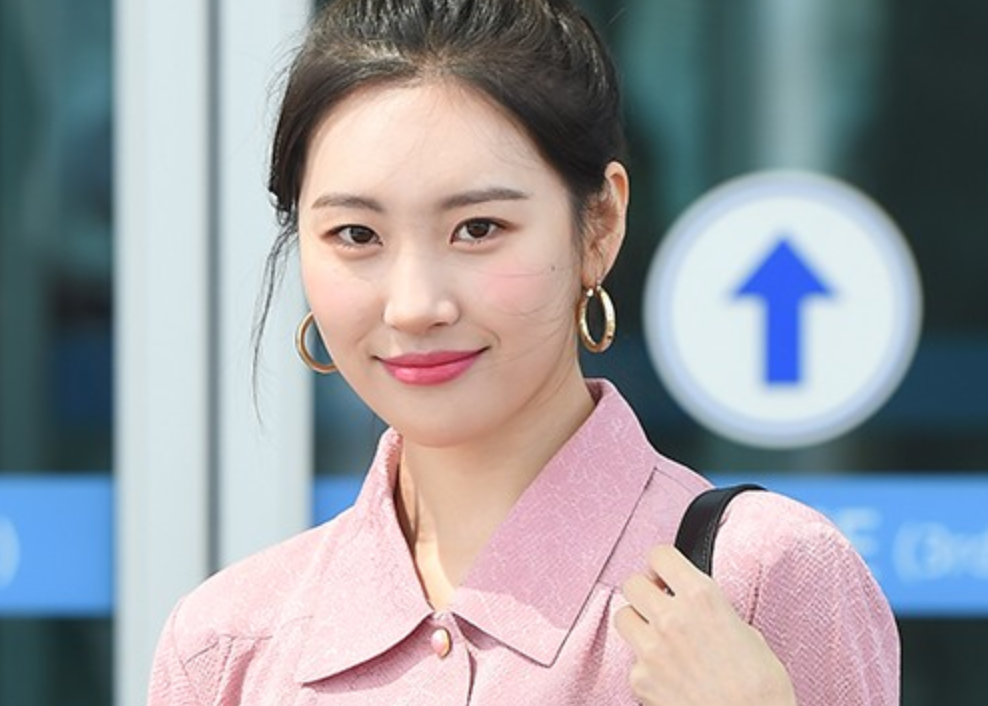 Sunmi has addressed rumors that she got a "boob job."

On the 18th, Sunmi wrote on her Instagram, "I didn't get breast surgery. I didn't get a boob job. I just gained weightttt DUh. I gained weight while on my USA tour. I went from 41kg to 49kg and gained 8kg from steady exercise and diet management."

The former Wonder Girls member began trending on real-time search rankings after concert photos and videos of her surfaced online. As a result, search terms like "Sunmi breast surgery" began trending and rumors began circulating that she had gotten a "boob job".


[+8,889, -107] She looks prettier and healthier with some weight on her.
[+5,597, -159] First she was too skinny. Now its plastic surgery just because she gained a bit of weight. Let her live. You're just jealous because she's pretty.
[+3,079, -305] Some people gain weight on their stomach...others on their hips. Some people gain it on the chest. Let's not judge her.
[+212, -12] Most people get fat everywhere else when they gain weight but she only gained it on her chest ㅋㅋㅋ
[+203, -139] Amazing ㅋㅋㅋ ㅋㅋㅋ so she gained all that after skipping a few times on stage ㅋㅋ
[+181, -8] It's a problem if you lose weight. It's a problem if you gain weight...being a celebrity is a hard job.
[+137, -12] She did surgery because she wanted to be pretty too. Who wouldn't.
[+125, -9] Isn't it weird that she only gained 8kg on her chest? Usually when you gain weight, it's only natural to get it elsewhere too. She's creating all the rumors on her own.
[+115, -2] Just admit you got a boob job. We don't care. It's your body you're free to do what you want with it.
[+76, -3] It looks good on her ㅠㅠ she was too skinny before. I always felt sorry because she was just bones.
[+86, -33] But you said it's really hard for you to gain weight ㅋㅋㅋ
[+54, -16] ㅋㅋ ㅋㅋ I'm not even jealous. I'm sorry but it looks ugly on her.