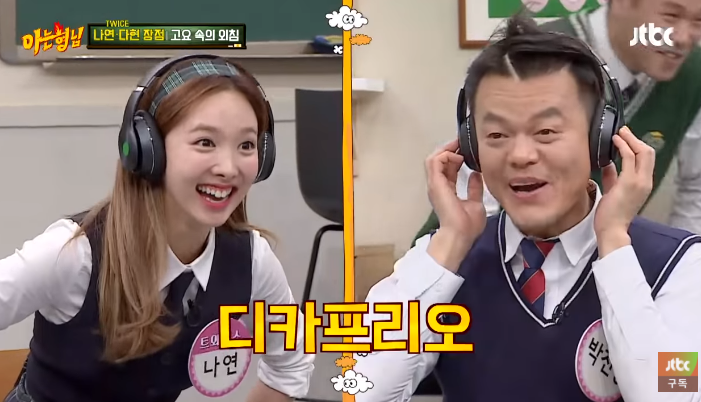 TWICE's Nayeon recently appeared on variety show Knowing Bros along with J.Y. Park and fellow TWICE member Dahyun.
The episode that earned one of the highest ratings of the show not only allowed JYP to promote his latest release "Fever" but it also showcased the two popular female idols' amazing skills in variety programs.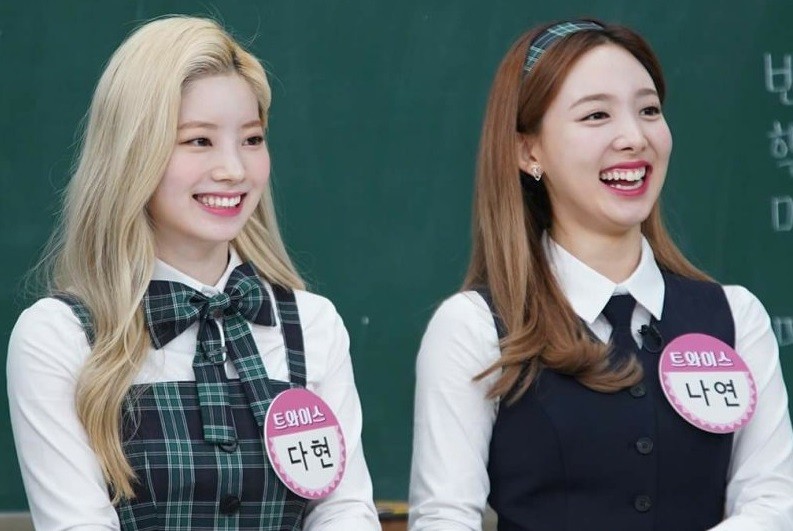 After netizens took notice of Dahyun's funny antics because of her clips on the show that went viral, Nayeon is now talked about in several Korean web portals and forum sites like Nate/Pann.
Here are some translated comments from Knetz:
"Yesterday's KB was so funny. Nayeon's way of talking was so charming and she has sense."
"Nayeon is seriously pretty when she smiles. When she smiles, it's like she's lightening up everything around her. She's seriously so pretty and lovely."
"She keeps getting better and better."
"Just how many companies are out there where you can talk so comfortably with your CEO? I tuned in for Dahyun and Nayeon but I rediscovered Park Jinyoung."
"Anyone surprised to see Dahyun's skin? How is her skin like that... Nayeon's styling too is so pretty."
"Dahyun and Nayeon! My favorite two!"
"Viewer ratings show the TWICE effect."
"Nayeon looks so pretty when she laughs."
"Nayeon is really good at entertainment."
"Cute like a rabbit!"
Some international viewers also commented:

"Nayeon is top tier visual"

"JYP said no cap Nayeon is prettier without makeup, must be nice, can't relate."
"Twice are always so entertaining to watch. They're so endearing and none of them giving off a stuck up b*tch vibe. I guess that's what their haters are missing out on."
"What I love about Nayeon, her jokes match with KB since the first time she came to the show. And Dahyun, her smile is severe, you know. Makes you want to smile too. I'm weak."
"Nayeon's bunny teeth seriously gives me life."
Source: Pann-choa