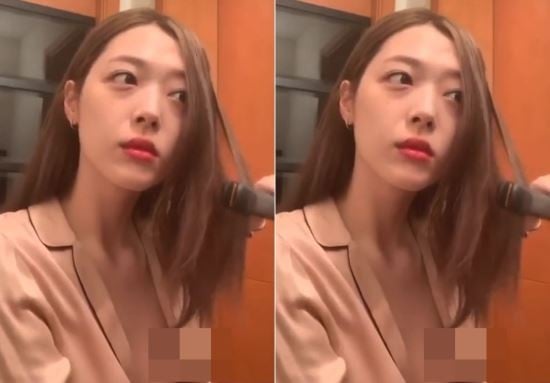 Singer and actress Sulli have fans upset after her most recent live broadcast session.
On September 28, she turned on her Instagram live broadcast while getting her hair and makeup done.
In the video, she is wearing a loose robe that partially exposed her breasts. Fans and viewers all witnessed this as it was happening through the broadcast.

Users left comments on her Instagram as to her reasoning for not wearing a bra.
"Why are you always not wearing a bra."
"What is the reason that you are so confident not wearing a bra."
She responded to these comments with, "I don't get what's wrong. This is my personal freedom."
The Instagram video has since been deleted.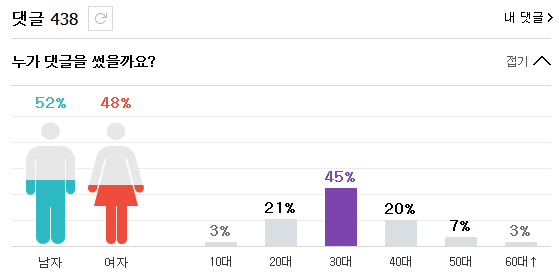 Source: Naver
1. [+570, -86] She doesn't have breast so it's possible … The big one can't do no bra
2. [+293, -18] The convenience of nobra's world
3. [+231, -20] Don't write about it. It's not about Sulli, it's about the journalists.
4. [+221, -55] Nobra really comfortable….. I hope the world doesn't care if you wear bra or not ㅠㅠㅠㅠㅠㅠ
5. [+104, -34] Sulli thank you .
6. [+48, -2] This isn't about nobra. It's about breast exposure. What's so convenient about Nobra? It's funnyㅋㅋ How you didn't see it when you were watching her live broadcast
7. [+45, -5] Sully's image is divided into before and after dating Choiza. Choiza really changed her. What did he do?
8. [+41, -1] It's not about nobra, it's about breast exposure, right? It's really rape eyes
9. [+25, -2] It's free to recommend nobra, but her breast exposure is not normal .