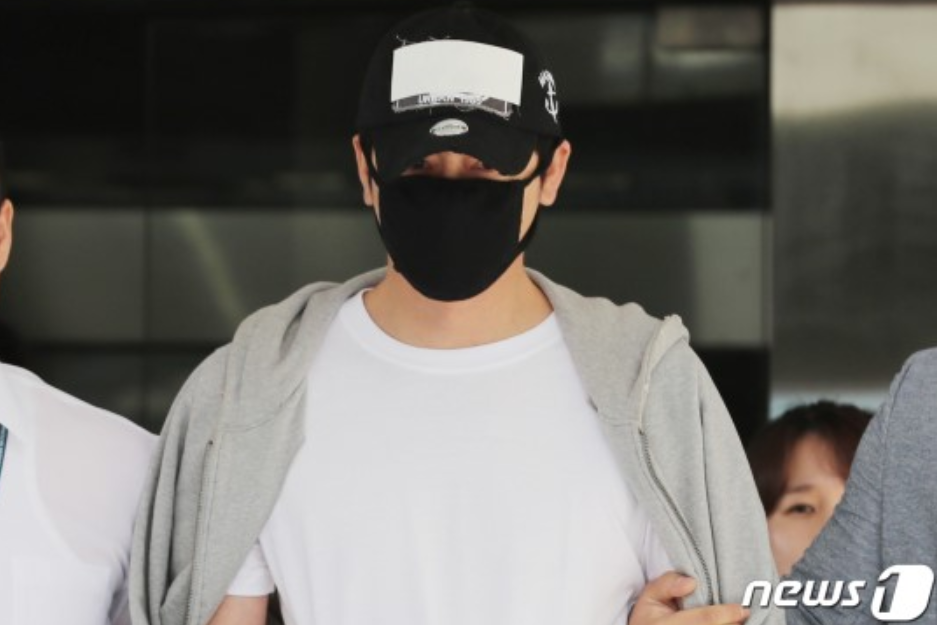 Actor Kang Ji-hwan (42) has admitted to all the sexual assault allegations.

On the 15th, Kang Ji-hwan released a statement though his lawyer and said, "I apologize to the victims who suffered great injuries from my irrevocable wrongs. I acknowledge all the charges."

"I would like to say sorry to all the people that I have hurt and will pay for my sins and wrongs. I will live in atonement and reflection."

Kang Ji-hwan was booked at 10:50pm on October 9th after police were called to his home in Gyeonggi on suspicions of r*ping two coworkers. He invited the two women to his home for a second round of drinks and while they were sleeping, r*ped one and molested the other.

As a result, the Suwon District Court issued an arrest warrant on the 12th after questioning the victims and charged the actor with two counts of sexual assault under the quasi-r*pe clause.

His currently airing drama 'Joseon Survival' was taken off air and all re-runs cancelled.


1. [+10,992, -504] ㅋㅋ where are all the b*stards that accused them of being kkotbaems??
2. [+7,500, -508] what about the men that accused the women of intentionally getting drunk to try to get money out of him?? ㅋㅋㅋ You would think that every woman in Hannam goes around asking to be sexually assaulted..
3. [+4,581, -281] Wow I have no words..
4. [+4,,258, -169] Where are the kkot-baems that accused them of lying?? They need to be sued for everything they've got..
5. [+3,815, -303] All they could do was stand by the r*pist because they're all cut from the same cloth..
6. [+1,143, -22] I just saw a report on Channel A news that Kang Ji-hwan's agency informed his parents and went to the victim's house and agreed to a settlement. Kang Ji-hwans parents even threatened the victims to make sure they settle...
7. [+884, -30] He must've been shaking during that 2nd round ㅋㅋㅋ
8. [+812, -24] All those men that defended Kang Ji-hwan are quiet because they admitted that they're r*pists too..
9. [+596, -28] Our country is in this state because of men..
10. [+406, -17] Where are all the men that wrote all those commentsㅋㅋ