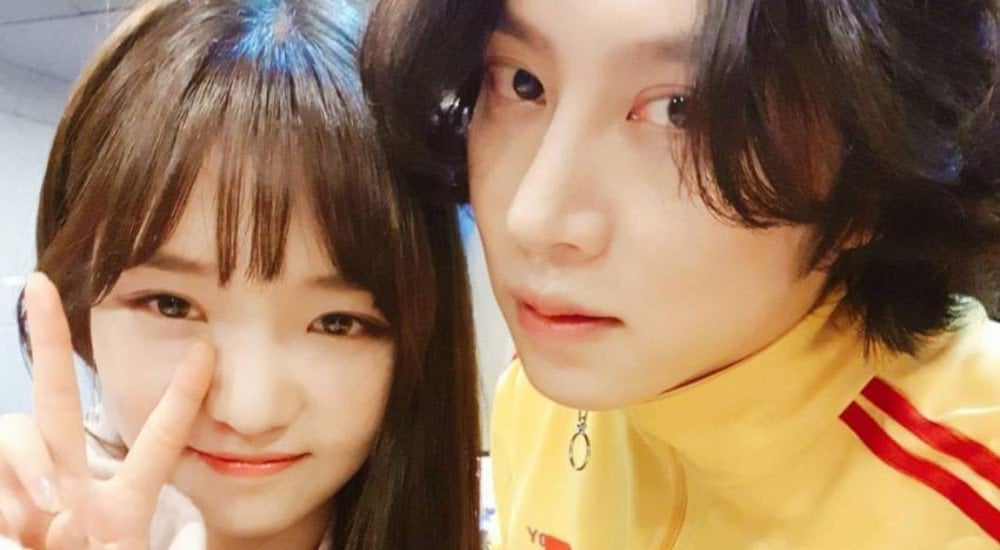 Super Junior's Heechul showed support for former 'Idol School' student fromis_9's Jisun.
On the May 17 airing of MBC's 'My Little Television V2,' Jisun, Yoo Min Sang, and Choi Tae Sung went live together. Right when the first half was coming to an end, a donation of 1 million KRW (836 USD) under Heechul's name came with the message, "Jisun, congrats on going on 'My Little Television.' Always be healthy and enjoy promotions."
Jisun, Yoo Min Sang, and Choi Tae Sung were surprised by the generous donation and wondered if it's really from Heechul. During the break, they confirmed it was indeed from Heechul via a video call. Heechul continued to show support and asked Yoon Min Sang to take good care of Jisun.
Meanwhile, Jisun and Heechul met on 'Idol School' as the student and teacher.