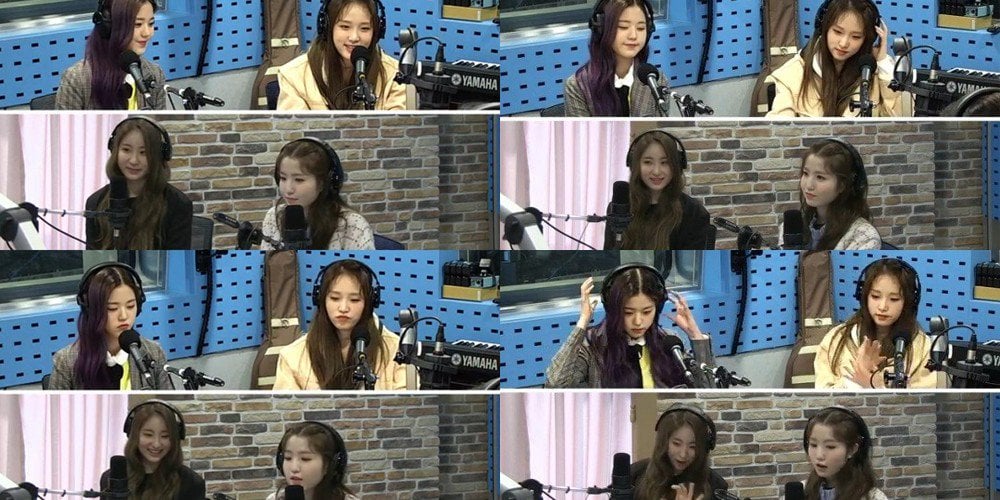 IZ*ONE's Jang Won Young, Choi Ye Na, Honda Hitomi, and Lee Chae Yeon appeared as guests on the April 2 broadcast of SBS power FM 'Choi Hwa Jung's Power Time'!
During this broadcast, IZ*ONE members Choi Ye Na and Lee Chae Yeon opened up about their well-known siblings - former SPEED member/actor Choi Sungmin and ITZY's Chaeryung.
Lee Chae Yeon shared, "When my little sister debuted as a member of ITZY, I was just as happy as when I debuted as one of the final members of IZ*ONE; and now, I'm happy to see her promoting well. I want us to stand on the same stage together. Since we are apart, I miss her." She also told the story from her parents' view, saying, "Our parents are very proud of us. Timing-wise, [Chaeryung's] promotions just came to an end and now I'm making a comeback, so they are watching us one after another, and they also worry about us twice as much."
Choi Ye Na then addressed rumors that she has a very close and warm relationship with her older brother, Choi Sungmin. She clarified, "It is a misunderstanding. My brother likes to post pictures of me on SNS. They're cute pictures, and when we take the photos we do so fondly, but I'm pretty sure they are just for show on SNS. Like most other siblings, we fight over the remote control at home and fart at each other. [The cute photos] are for showing off on SNS." But to end things on a nice note, Choi Ye Na added, "My brother debuted as a singer but he's now transitioned into an actor. I think he's proud of me."