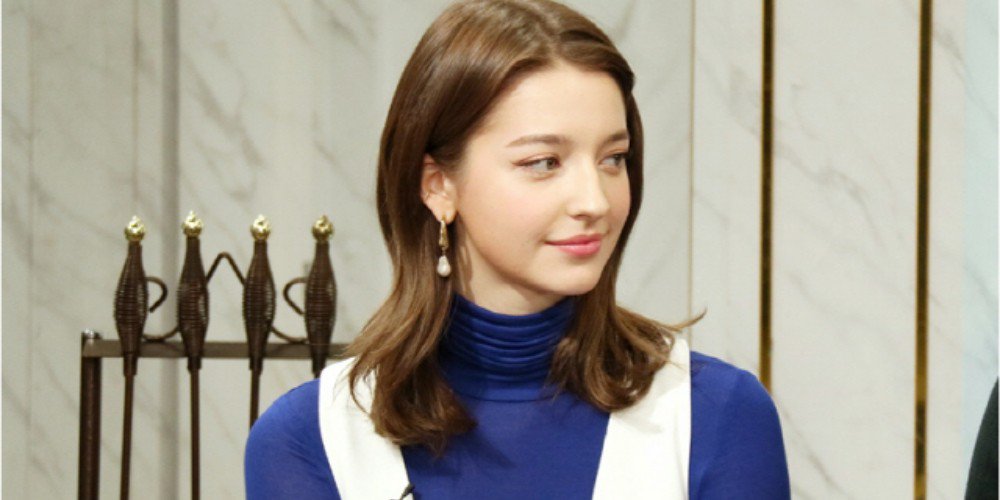 TV personality Angelina Danilova opened up about dating.
On the April 4 airing of KBS 2's 'Happy Together 4,' the MCs continued to praise Angelina's beauty and asked, "You were probably approached by many Korean guys. What do you think of Korean men?"
Angelina replied, "I honestly don't think the nationality matters." She added that a guy's height doesn't matter much either.
When asked, "What about a guy like Jo Se Ho?" Angelina brought laughter by saying, "...I think he's a good person."
She then got up and stood next to Jo Se Ho.