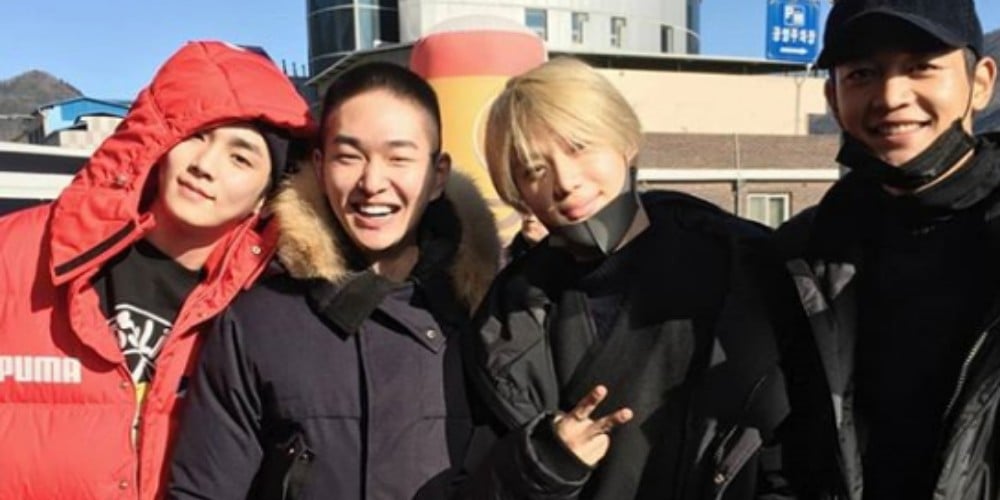 The members of SHINee came together for Onew.
On December 10, Onew entered the military for his mandatory service. Fellow SHINee members - Key, Taemin, and Minho - gathered and spent the last moment with Onew on his enlistment day.
Meanwhile, Onew shared a video of him shaving his head and a handwritten letter to his fans prior to his enlistment.