Netizens laughed out loud at
Changsub
's speech
 at
 '2018 Melon Music Awards'.
On December 1st, BTOB received their first-ever 'Melon Top 10' award. After accepting their award, the members took turns giving their individual speech.
As Changsub took the mic, the idol announced: "I will sing for you until the day my dark hair turns to grey."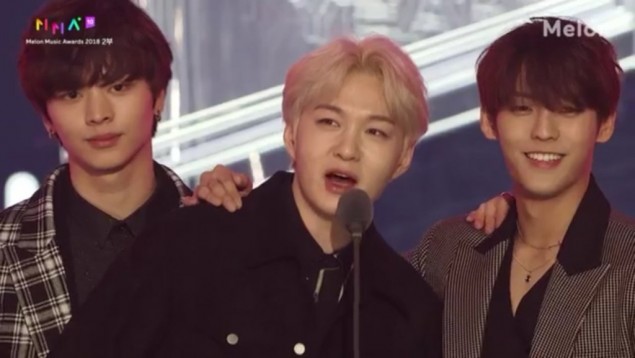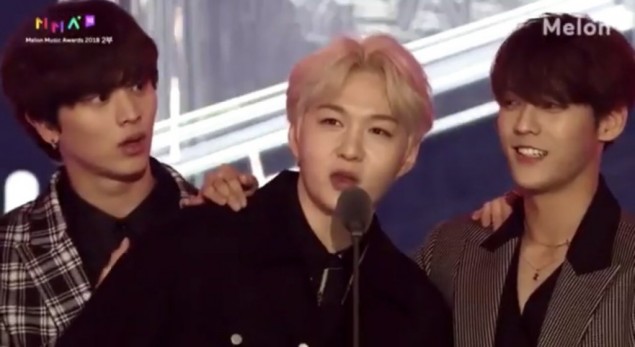 When he got the point, Changsub quickly added, "Oh, I already have grey hair....Well then....."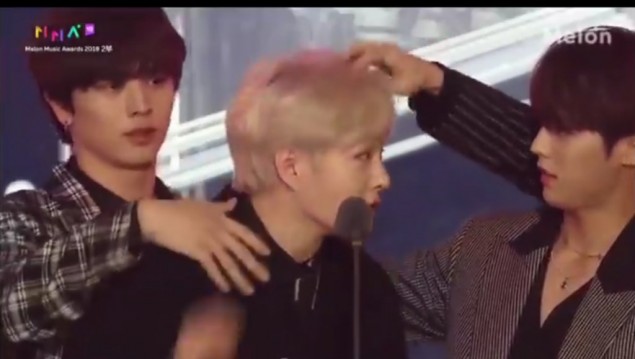 Before Changsub could even finish his speech, Sungjae jokingly pushed him away and presented his own. 
Seeing the moment, many netizens hilariously commented, "Well then, was this the last day Changsub ever sang for us?", "Guys, he just announced his retirement", "Thanks for all these years, Changsub", "LOL, so cute".
Check out the video below for the full speech, and congratulations to BTOB!