Dana
has released an official statement of apology after her recent Instagram Live controversy.
During a recent Instagram Live, fans asked Dana about her next solo promotions as a singer. But Dana coldly answered, "I can only promote if the songs sell. None of my songs sell. Even when I released 'Touch You', the response was bad so it's impossible for me to release more music. If you [fans] had worked hard and made my song #1 on the Melon chart, I could have released another solo song. It's not Melon's fault, it's your fault." Dana's last solo music release was back in 2016 with "Touch You" through 'SM Station'.
Fans were baffled by Dana's harsh attitude, outrightly blaming fans for the poor results of her solo song promotions. Furthermore, those who tuned in to the Instagram Live said that to a question asking the singer how she plans to deal with malicious commenters, she simply held up a real, full-sized kitchen knife to the camera.
Next, Dana also stirred controversy among many of her fans, who used to be fans of her since her days in
CSJH The Grace
. When fans asked for a CSJH reunion, Dana again answered accusingly,
"How can we work on a CSJH album when all of our companies are different. Lina is also negative toward prospects of a new CSJH album. Lina dislikes promoting as a singer now, I think. Even if it's not for a reunion, yeah, we can still see one another. But Stephanie has become unreachable so I don't know how to reach her."
Additionally during the Live broadcast, Dana caused controversy for using her middle finger toward the camera, and more, alarming onlookers.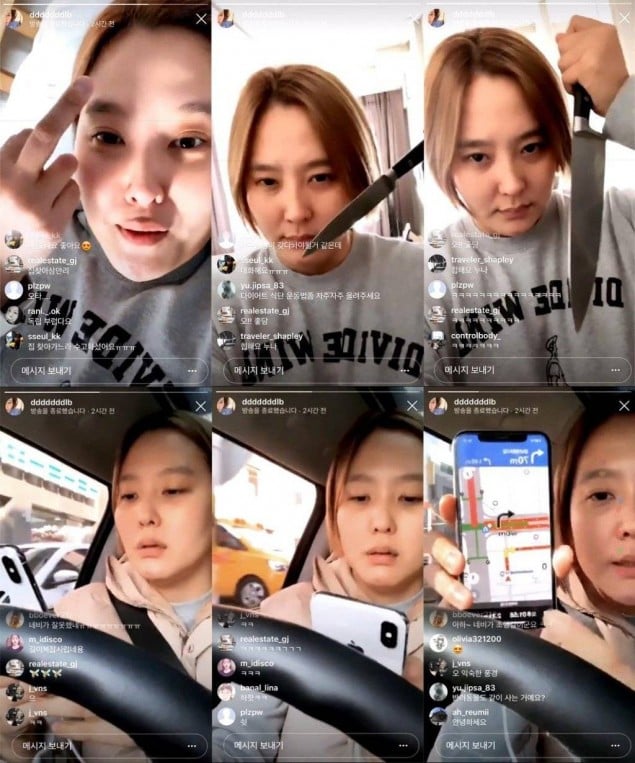 Then, on November 28, Dana apologized for her actions through her label, SM Entertainment. Currently, it seems that Dana has shut down her Instagram. Read Dana's apology statement below:
"This is Dana.

First, I am sincerely sorry for causing worry. I am deeply reflecting on my actions after causing discomfort and for hurting fans during my personal SNS Live, where I showed inappropriate and dangerous actions and used problematic speech.


This is all due to my negligence. Once again, I apologize.

Many of you cheered me on sincerely after seeing my changed image, but still, I disappointed you and I am sorry, I have no right to face you. I will take care so that such a thing never happens again.

Again, I bow my head in apology."