Our beloved idols are amazing performers and K-Pop ambassadors, but every so often there comes an idol that has capabilities beyond our imagination. From acting, modeling, management, fashion, and more, these idols can do anything they set their mind to! Here are 8 of the most impressive multi-talented (triple threat) idols:
G-Dragon

G-Dragon is a must on this list. He is the epitome of the K-Pop triple threat. With the ability to sing, rap, and dance, he can do all facets of performance with ease. G-Dragon even writes incredible lyrics and serves as a serious fashion icon for newcomers in the K-Pop scene. If he isn't your bias, he's most likely your bias's bias.

Soyeon 

(G)-IDLE's Soyeon is another amazing triple threat! Though the group isn't as long-standing as the aforementioned, Soyeon still has some of the most incredible capabilities in the industry. Not only does Soyeon rap she's also genius level in numerous other areas! She's the leader, but also the group's choreographer, composer, and producer. Truly a jack-of-all-trades!

Key

In addition to being a stunning visual for SHINee, Key also acts as a vocalist and rapper. However, we also frequently see Key as an MC, acting, and showing us how variety is supposed to be done with gut-busting laughs. Key is a true and classic triple threat!

Xiyeon

PRISTIN's Xiyeon is a heavily slept on triple threat. If you watched 'Produce 101,' you'll remember the iconic moment when she was assigned rap
 but moved into the main vocal position because her teammates couldn't hit the high notes. Moreover, Xiyeon is an incredible dancer with a charismatic and hilarious personality for variety!
CL

CL is G-Dragon's female counterpart where it comes to the level of excellence regarding triple threat abilities. CL obviously is a mind-blowing singer and rapper, but she can also dance and act (don't forget about her now movie). However, that's not the extent of her talent! This girl can bust a move one day then walk the runway at Paris Fashion Week the next! She even did her own makeup at the Winter Olympics because she didn't have a makeup artist. We stan talent!

J-Hope

Generally, people regard Jungkook as the golden maknae who can do it all, but who in the group was the original one to be able to nail any challenge? That's right- Jung Hoseok. J-Hope is a multi-faceted super idol who has no problem rising to any occasion. It seems like Big Hit tends to detract from his successes, but he's the "Golden Hyung" for a reason! J-Hope is the best dancer with the most fire K-Hip Hop mixtape we know!

Hyorin
Hyorin can do literally everything well. Maybe we just love her so dearly that we're thinking that- but it seems like she pops extra hard on stage just for fanservice... and it's working! Hyorin is an explosion of on-stage presence and her cute personality off-stage makes her just as lovable. She was amazing alongside the other ladies of SISTAR, but also shines alone- showcasing her true ability to rise to any difficulty and overcome by seriously serving!

D.O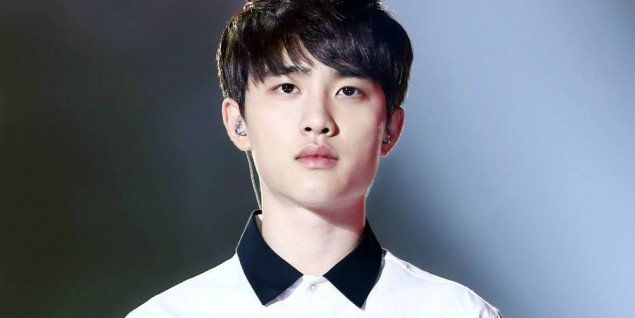 He is uber-talented and very busy! His latest drama '100 Days My Prince' is a major success and he has won awards for his performances in his films. If that's not enough, he recently made a comeback with EXO for their 5th album 'Don't Mess Up My Tempo.' D.O is what you call a true triple threat!