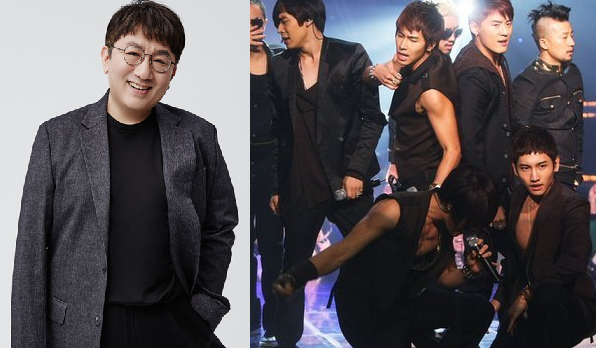 TVXQ, who was formed in 2003 and debuted in 2004 had become a very hot issue. From general public recognition to fandom, TVXQ's explosive popularity increased the interest in K-Pop idol groups and kicked off the second generation in K-Pop industry.

TVXQ, called as the gods of K-Pop, is a pioneer group that cause great influence on K-Pop worldwide. Most importantly, they paved the way for K-Pop idols to enter Japanese market which makes the biggest contribution for K-Pop industry. The lawsuit and the split of TVXQ (2009), who dominated the second generation, has gone down in history as the biggest scandal in the industry. The second generation ended 2 years after TVXQ's split and hiatus since the industry became stagnant.

They are literally the idol of idols! Many celebrities have expressed their admiration for the 5 talented boys. The famous productor and Big Hit Entertainment founder Bang Shi Hyuk is one of them! Comments that he made in the past about TVXQ have surfaced among netizens.
Here is the official news of Bang Shi Hyuk's comments on MBC Everlon:

October 24th, 2009
"On the October of 23 MBC Everlon's 'Star The Secret', TVXQ became a topic as the superstars in domestic and abroad.

Bang Shi Hyuk expressed his thoughts about the best idol group TVXQ.
Bang Shi Hyuk expressed, "TVXQ is simply a perfect group. All in all, their musical quality is extremely high. World Class."

He continued, "All the members are good looking, all the members have strong vocal ability and performance. Their level is so high. From this point of view, TVXQ will always the only one in the world."

Bang Shi Hyuk then added, "I saw TVXQ for the first time at a large video platform . They had just debuted. Everyone had been talking about them and their talents. I saw their performance, then I was shocked."

Furthermore, Bang Shi Hyuk guested on tvN's 'Baek Ji-Young's People Inside' on the March 3 in 2011. During the broadcast, he stated TVXQ was the best group.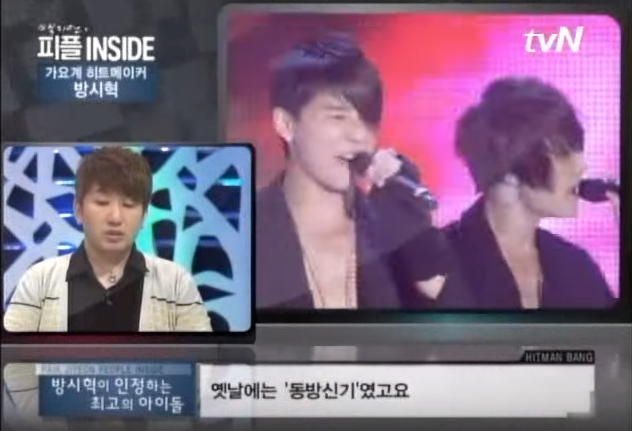 (Bang Shi Hyuk acknowledges the best idol: "TVXQ was the best group")