The '2018 Korea Music Festival' is currently under fire for allegedly airing footage of A Pink as well as other lineup artists' backstage footage, completely without permission.
Just a day after the event, A Pink fans, also known as Pink Pandas, noticed that the A Pink members seemed to be leaving comments on fan-posted footage from the '2018 Korea Music Festival'. The footage is being shot from a camera up in the ceiling, showing the darkly lit backstage area before the artist go up on stage.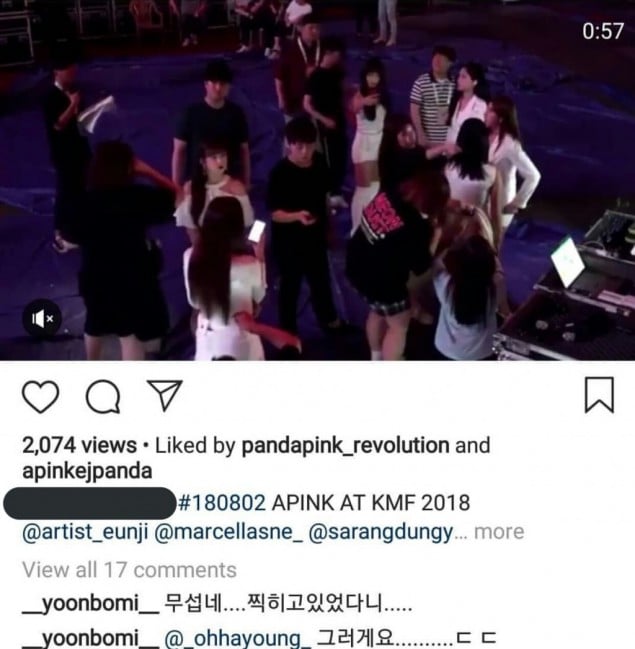 Below the fan-posted footage, A Pink's
Hayoung
commented,
"...... Was footage like this going on air live..?"
Bomi
added,
"That's scary.... We were being filmed....."
Hayoung responded to Bomi with,
"If footage of us fixing out stage outfits... or the likes went on air, that would have been catastrophic.."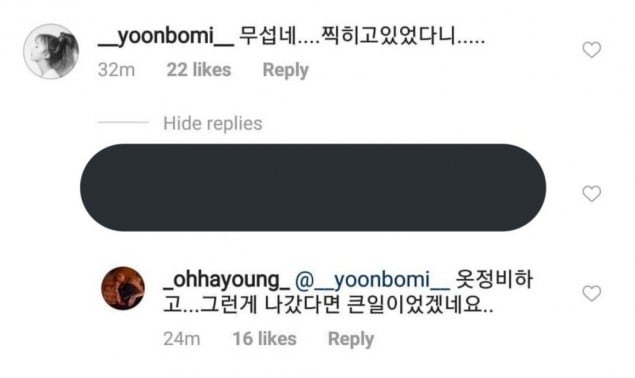 Hayoung further added
, "Omg... We had no idea this was being filmed..."
and
"None of the members knew about this camera... Where was this uploaded, Pandas..?"
Eunji
also jumped in with,
"Heh??? What's this, there was a camera above us???? Goosebumps;"
. Bomi replied with,
"I know right........ DD:"
.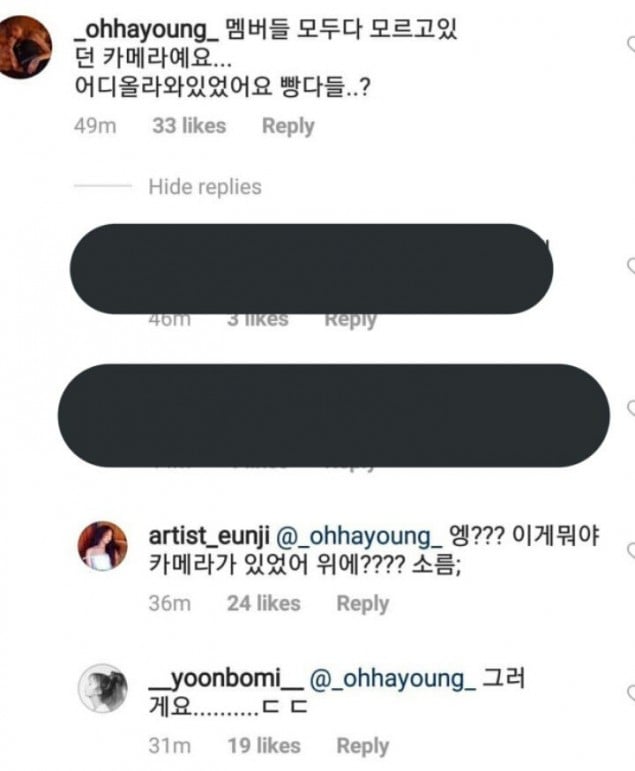 In order to protect their artists, fans began to get to the bottom of the topic. It was also noted that during footage aired where artists played the various games installed in the backstage hallways, a camera placed on the ground on a tripod was also present; many idols seemed to notice the camera and said into it,
"Is this being filmed?"
. However, despite the presence of a ground camera on a tripod, fans still noticed ceiling cameras nearby, and many pointed out that the game footage also included the staff of various idol groups. In the case of a staff member's face going on broadcast without permission, 'KMF' could face even severe consequences.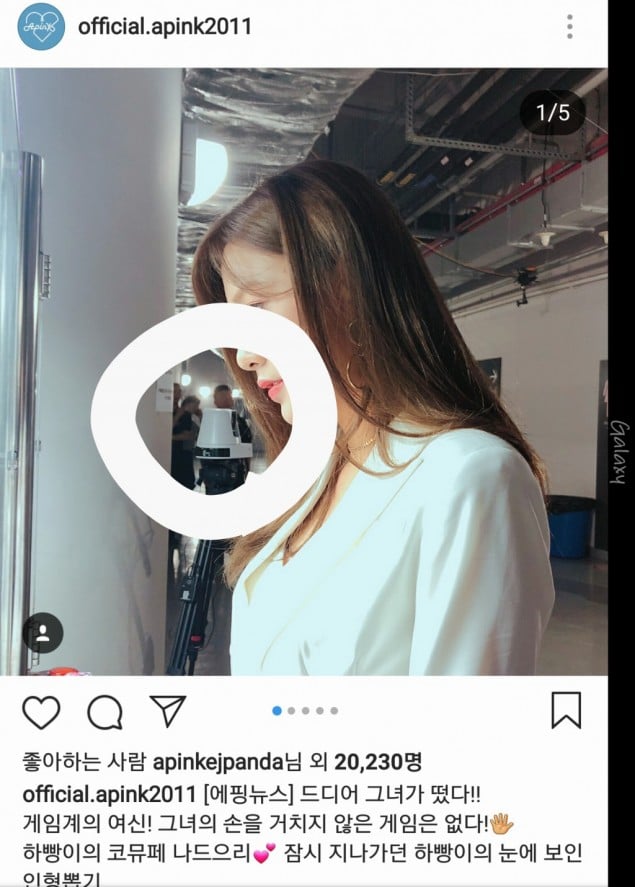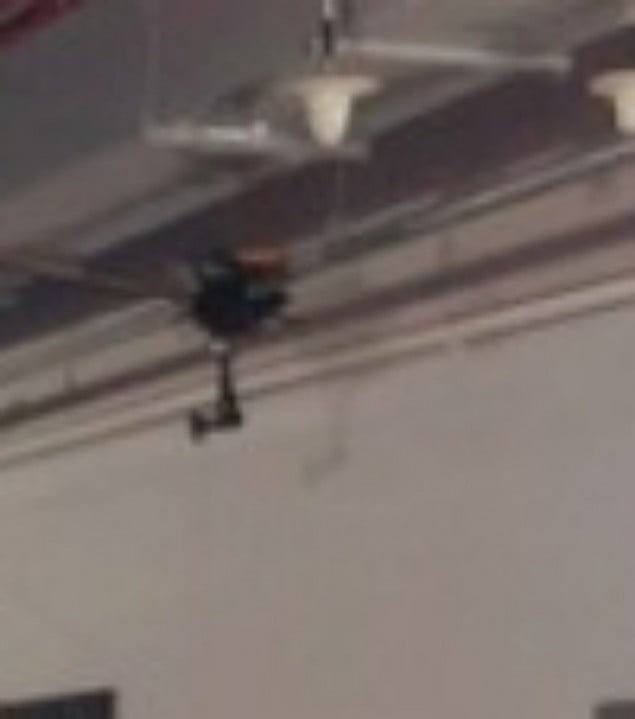 A Pink fans also took to Twitter to trend the hashtag #KMF_EXPLAIN in Korea, as you can see below: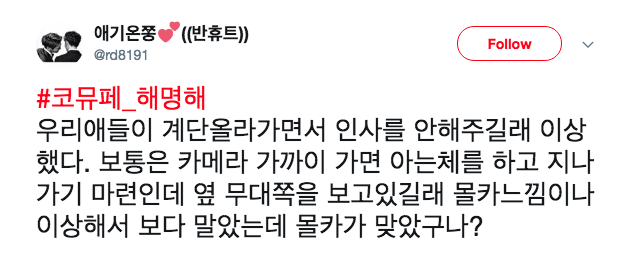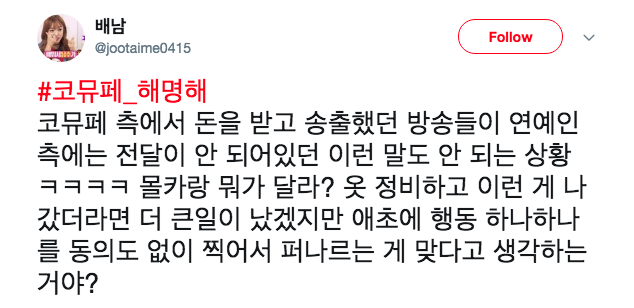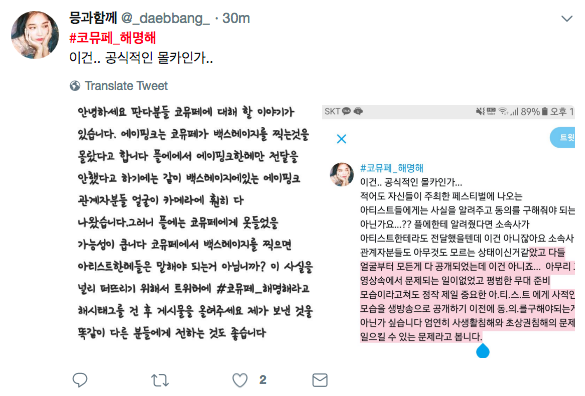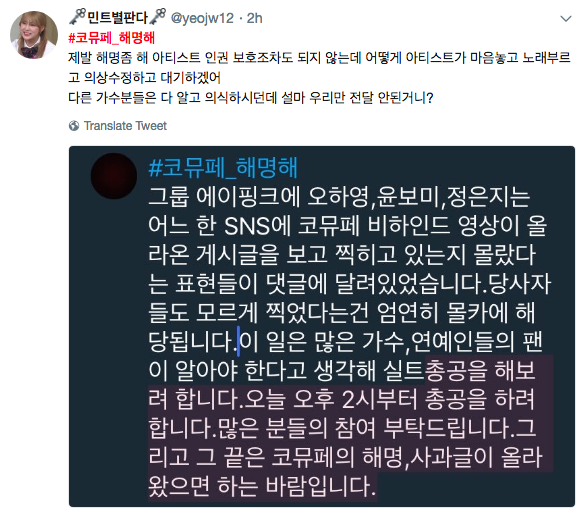 Tip: Anne