On June 6,
Sulli
shared a photo from a past pictorial which stirred up controversy.
The actress posted the photo below, simply writing,
"It's been awhile."
After the post went up, onlookers speculated that the photo is from a past pictorial with photographer Rota, known for his allegedly "lolita" concepts. Rota is currently under police investigation after a woman 'A' came forward in light of the #MeToo movement. 'A', who was working with Rota as a model, claimed that Rota sexually assaulted her despite the fact that she was a minor at the time.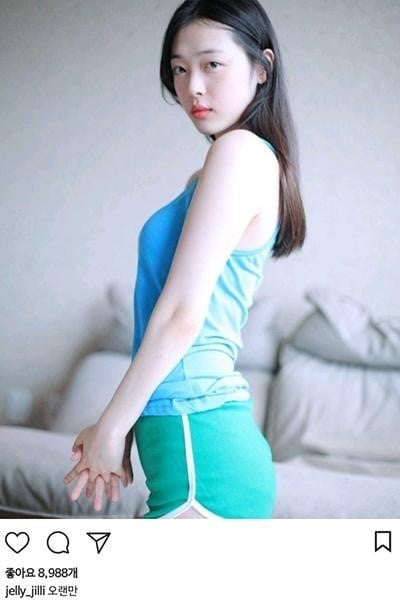 Currently, the post has been taken down from Sulli's Instagram after netizens found the photo problematic.