Stray Kids
posed for their first ever pictorial since debut. 
On April 26, '10+ star' released the photos of the new JYP Entertainment boy group. The rookie idols radiated charisma as they modeled trendy casual look.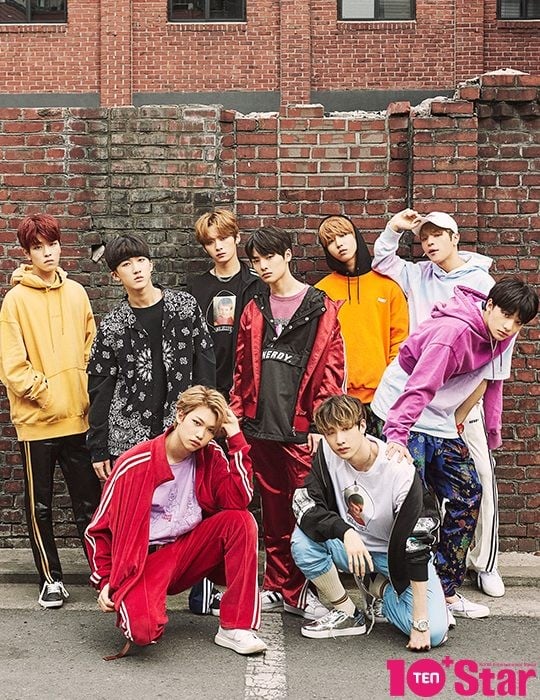 In the interview, Stray Kids talked about their hot debut with 'I am NOT', their very first music show stage, and more. 
Stray Kids stated, "Our first music show feels like it just happened yesterday. We went on stage (determined) thinking, 'Let's destroy this. Let's kill it'. We stared into the camera so hard that our eyes even got teary in the end."
Their debut album 'I am NOT' consists of the members' self-composed tracks. On this, Changbin said, "I wanted to write lyrics that can relate to many people without losing sincerity."
Leader Bang Chan added, "I hope listening to our songs give you a chance to think about what you really want to do."