WANNA ONE – 0+1=1 (I PROMISE YOU)
---
Track List:
1. GOLD
2. I.P.U.
3. BOOMERANG
4. WE ARE
5. Day By Day
6. I'll Remember
7. I.P.U (Propose ver.)
Wanna One
has released their newest EP, '
I PROMISE YOU
.' The band may be dogged by a hot mic controversy, but that hasn't stopped "
BOOMERANG
" and "
I.P.U.
" from shooting to number one on Melon, Bugs, Mnet, Naver, and Soribada. So how does the rest of the EP stack up?  


"GOLD" is what they chose to kick off the album with. It's not a bad choice at all, but somehow it felt like a finisher, with those epic held notes in the chorus. But there was enough going on here to set the tone for the rest of the EP. Do I like it? You betcha. Short for "I promise you," "I.P.U." starts out quietly, but quickly builds into explosive notes in the chorus and becomes a pretty good pounding club-banger. It's their special theme track, released ahead of the mini-album. I like how this developed plenty of energy, and the chorus is bold and loud. A superb bop. 
If I liked "
I.P.U.
," I loved "
BOOMERANG
." Loud, full of attitude, and sometimes annoying, this excellent track has everything going for it, as far as I'm concerned. After I heard "
I.P.U.
" in early March, I wondered why they chose "
BOOMERANG
" to promote with. Now I know.

"WE ARE" continues the high energy theme, but this time in a more controlled manner. It's a good pop tune, with nice hooks and some staccato that I heart. I also like the synth washes during the bridge. They slow it down a little with "Day By Day." This is more of an R&B tinged tune than the others, with a good chorus and a cool, smooth feel to it. I like it, particularly with the raps thrown in there for good measure.  
The first proper ballad on the album, "
I'll Remember
" is a really good one. I was a little worried at first, but it didn't degenerate into the ballad-by-the-numbers territory and retained its full of emotion throughout. As you might guess, the Propose version of "
I.P.U.
" is another ballad. Have no fear, this is not just the vocal track run over a piano with a tempo change, this is entirely remixed, if not entirely re-sung. It sounds way different, with just enough there to remind you of the original. Still, I prefer the first one (I'm a beat hound -- sue me).
This is a really top-notch album. Well-packaged and the ballad-to-banger ratio is exactly right. There was a lot to love about this one, and I was jamming along to nearly every tune. Catchy, danceable, and just right for spring,
Wannables
are gonna want to snatch this one up. I promise U it's that good.  
MV REVIEW
Plenty of things here don't add up to a coherent narrative. From holding cassette taps, to "boy in the box" shots of the group dancing, to
Kang Daniel
dodging arrows fired at him (before actually grabbing one out of the air), there's a lot going on. Along with strange environments and rain that falls upward, it's an odd duck.
The dancing was intense, though. Punches aimed at the camera, arm flails, drops, and dips, it was almost violent. But totally hypnotic. The choreo was the bomb and these guys brought everything they had to the dance shots.
Still, as confused as I was, I can't deny that this was an awesome video. There was no time to get bored as they moved from scene to scene, sometimes starting them in media res. I was duly impressed, and it made me keep watching. It was certainly exciting, and I have to give this MV my enthusiastic yes.
Score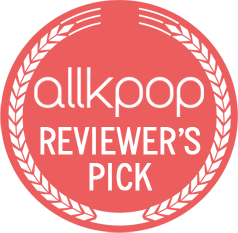 MV Relevance...........9
MV Production..........9
MV Concept..............9
MV SCORE: 9

Album Production.....9
Album Concept.........9
Tracklisting...............9
ALBUM SCORE: 9


OVERALL................9.0