An idol star showed affection toward Song Min Ho at the '32nd Golden Disc Awards'.
On January 10, the award ceremony took place at Ilsan Kintex. Many artists including WINNER, BTS, IU, Red Velvet, BTOB, and more made attendance. 
During an interview at the event, WINNER revealed a fellow idol star gave a phone number to Song Min Ho. The idol star that has "made the move" on Song Min Ho was BTOB's Eunkwang. 
Song Min Ho stated, "I was walking backstage and hyung suddenly gave me a tissue with his phone number on it." Fellow members reacted, "Wooooooo", and Kang Seung Yoon said, "Ohh, a skillful method with quality."
Song Min Ho continued, "So I'm thinking to meet him one day." Fellow members once again playfully reacted, "Woooooo." Song Min Ho immediately responded, "Not like that but as a friend."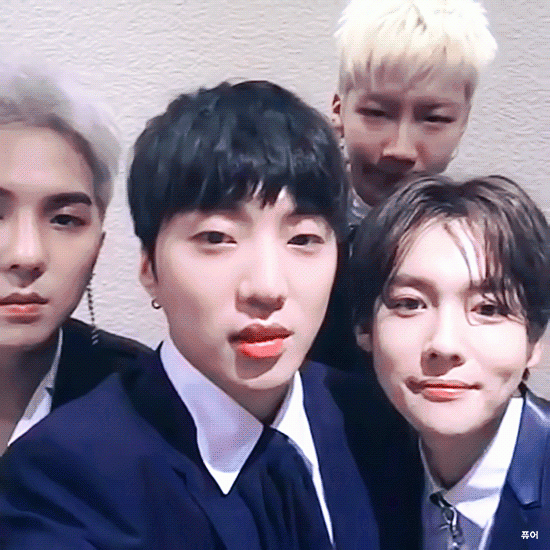 According to BTOB fans, Eunkwang always wanted to be close friends with Song Min Ho and was looking forward to exchanging numbers. Both WINNER and BTOB fans are cheering on for their bromance. Song Min Ho x Eunkwang, you ship?