It's been a chaotic morning for fans as they eagerly await some sort of explanation regarding the post made on
Jessica
's Weibo that revealed she may have been 'pushed out' from the group.
Since Girls' Generation has a fan signing event later today in China, reporters gathered to see whether Jessica was among the members. However, it's been reported that only 8 members were present at the airport, further raising alarm as fans await clarification.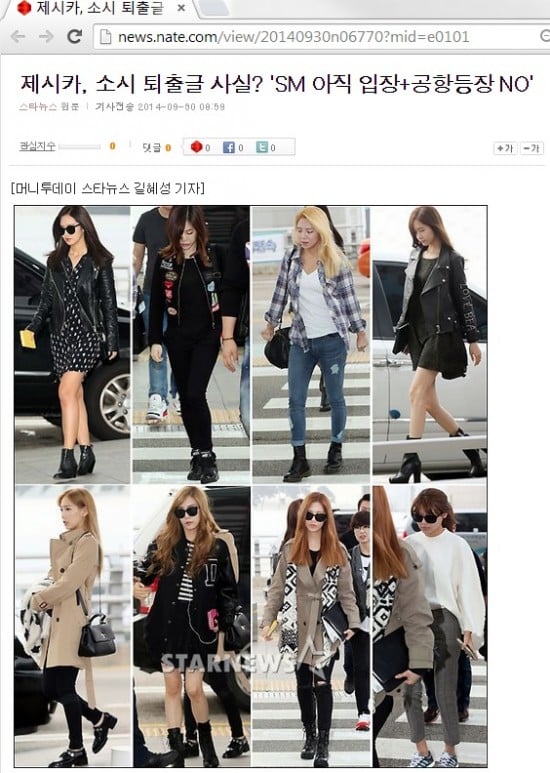 The post below under Jessica's user handle also popped up in the comments section in reply to her earlier Weibo post, generating much concern.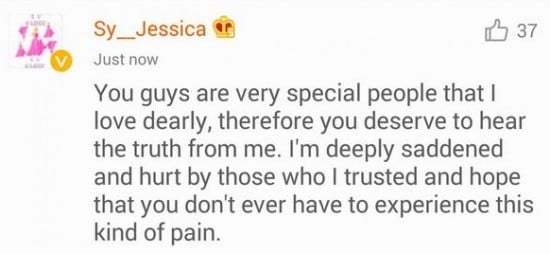 With SM Entertainment remaining silent about the matter at the moment, their stocks also suffered a 3.44% drop this morning compared to yesterday.
We have also reached out to the agency about the situation, so stay tuned for any possible updates to come.
-
[Update] Media outlet 'Sports World' has released a report claiming that they have been tipped by an insider in the legal world that Jessica met with attorney Lim Sang Hyuk recently, who was JYJ's lawyer during their case against SM.
The media outlet states that their source stated, "Jessica herself went to see attorney Lim Sang Hyuk of the lawfirm Sejong in Myeongdong... In most cases, celebrities usually call to consult about their matters first, so Jessica showing up in person is out of the ordinary. It seems likely that she had consulted a specialized lawyer."
When the lawyer was contacted, the lawyer denied his involvement saying, "I learned of the news through articles. However, I'm not taking her case. I did not meet with her."