2AM's Changmin and 8eight's Lee Hyun are getting ready for their comeback as the duo, Homme!  They even added more eye candy to the mix as their MV will be featuring the lovely Kyung Li of Nine Muses.
Big Hit Entertainment tweeted, "'It Girl,' Nine Muses' Kyung Li, who appeared at Homme's MV set!  The MV that the three of them shot together will be revealed on July 23!" and added two pictures of the three posing cutely on a green sofa.
Perhaps there will be a romantic love triangle (notice the 2AM, 8eight, and Nine Muses, by the way)?  Stay tuned to find out.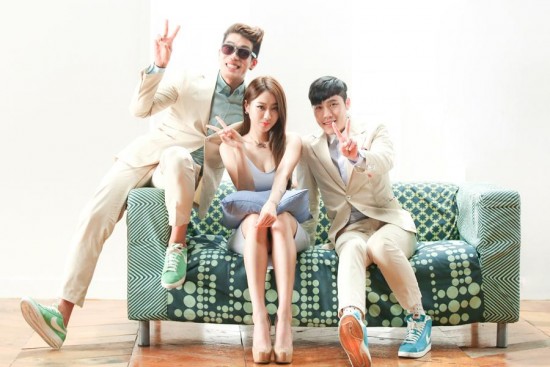 ??? ????? ??? ??? 'It Girl', ????? ??! ? ??? ??? ?????? 7? 23?? ?????! 2014.07.23 #HOMME pic.twitter.com/57j6AyQdLu

— BigHit Entertainment (@BigHitEnt) July 17, 2014