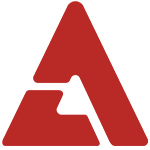 Comedian Jo Hye Ryun revealed that she used books to combat depression during her Japanese promotion days.

During her appearance on MBC's 'Quiz to Change the World', she was asked what she liked to do when bouts of depression washed over herself.

"I read books when I'm depressed," she answered. "Even when I take a drink with my friends, they have a similar personality to myself so talking with them didn't solve my problems. I read 60-70 books in two months."

"This moment right now needs to be my happiest moment to make my past and future happy as well," she reflected. "During my Japanese activities before, I think that I was always depressed and pent-up within myself."

The comedian had previously gotten in hot water for making what many viewers construed as anti-Korean remarks on a Japanese television show, which could have possibly contributed to her less-than-happy Japanese activities.

How do you combat depression?