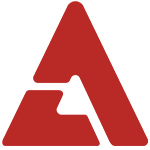 SISTAR's Hyorin and Soyu showed their hearts of gold through their recent trip to Africa for charity work.

Hyorin and Soyu teamed up with SBS' HopeTV and the Miral Welfare Foundation to conduct charity work in Liberia, Africa from March 21 -28 in order to help the poverty stricken land of Monrovia. The 4,000 residents of the village were found to make gravel for a living and children who undergo child labor all day earn 500-1000 won (~$1 USD). Parents also take painkillers daily to overcome the hardship of their intense physical labor. Hyorin and Soyu helped the families with their labor which involves carrying stones above one's head which normally weigh 20-40 kg (44-88 lbs.)

Hyorin shared, "I want to find a way to help the children of Liberia and spread awareness of the situation in this area in Korea."

SISTAR's journey in Africa will be featured in a documentary scheduled to air on May 10 and 11 through SBS' HopeTV. SISTAR also visited a rehabilitation center in Seoul to help disabled patients on the 17th.