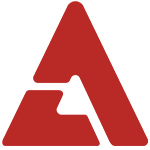 SECRET entertained their fans in Singapore with their concert on March 29th, and although most of us weren't able to see it for ourselves, we've now been treated to a jaw-dropping performance of Hyosung putting on one of her sexiest performances yet!

TS Entertainment revealed the clip through their official channel, leaving fans unable to take their eyes off the screen, as Hyosung showed off her glamorous body through her performance of Beyonce's "Crazy in Love", once again earning herself the nickname of 'Korea's Beyonce'.

The 'bagel girl' idol has previously covered Beyonce before and left fans impressed, but this time around, she bares even more skin and incorporates new choreography elements to her previous performances like the one she showcased in Japan back in 2012.

Can't get enough of Hyosung from watching this video? Don't worry because SECRET is currently preparing for their comeback so we'll soon see all the girls on stage again!