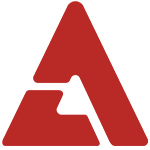 As mentioned before, NU'EST's Aron will be making his radio DJ debut as the host of 'Arirang' radio show 'Music Access'. Ahead of his first show coming up, the staff shared some of the reasons they had for choosing Aron as one of their DJs.

A staff member of 'Music Access' revealed, "With the fervor of K-pop becoming hotter, we wanted to find a host who could help K-pop stars get up close and personal with international fans. We think that Aron of NU'EST, whose popularity among international fans is growing, is the right person for the job."

Another reason is that, of course as fans already know, Aron is fluent in English. He was born in California and was later accepted into the famous New York University, but moved to Korea to pursue his dream of becoming a singer.

Aron will begin his first day on the job as a radio host on the 8th's 'Music Access' from 2-4 PM KST, joining the 'Arirang' radio line up of the other programs hosted by LUNAFLY's Sam and ZE:A's Kevin!