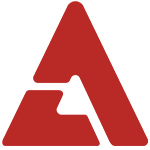 Jaekyung gave her own opinions on why Rainbow wasn't as popular as some of the other girl groups.

She appeared on the April 30 episode of KBS 2TV's 'Our Neighborhood Arts and Physical Education' where she was asked about Rainbow. She said, "Rainbow isn't as popular because we didn't have any big issues, like an accident or friction between team members."

Her outburst surprised the staff because even though many idols come out on variety shows to promote their group, none had been so forthright to say that their group hadn't succeeded. However, she made everyone laugh by saying, "I'll make some kind of issue so Rainbow can succeed."