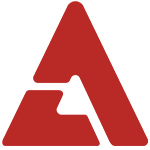 Though B1A4 are set to release their 4th mini-album in a couple weeks, the group has dropped a cool treat for fans.

B1A4 just revealed "Sunshine" for the 'We Got Married - Global Edition' OST. In keeping with the show's theme, the song is upbeat and goes well with a beach atmosphere, fitting for the Summer.

'We Got Married: Global Edition' is a global project that will be broadcast to 21 different nations under a contract with Singapore's Sony Pictures Television Networks Asia. These countries include Korea, China, Japan, Taiwan, India, Australia, Hong Kong, Singapore, and more.

Stay tuned to allkpop for B1A4's 4th mini-album "What's Going On?" releasing on May 6th. Meanwhile check out the ful audio for "Sunshine" below.