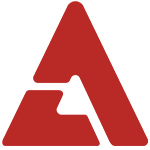 SECRET's Sunhwa updated her fans with a series of pictures taken in the beautiful night of Singapore.

On March 30th, Sunhwa tweeted the above picture and wrote, "Singapore's night~~~~:)"

The picture showed Sunhwa enjoying a glass of wine on a high floor restaurant overlooking Singapore's nightscape. Sunhwa looked beautiful in her mini black dress and with a smile that melted her fans' hearts.

After seeing her candid picture update, the fans commented, "Her figure is daebak", "Sunhwa's update, so you're in Singapore", "I feel like I can hear her laugh from all the way here."

In other news, SECRET were able to meet 5,000 fans and perform for them at the 'SECRET Live in Singapore' concert on March 29th.