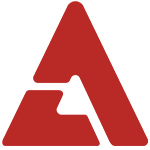 Ever wondered where JYJ Junsu's good looks come from? Fans have determined that he takes after his beautiful mother.

Junsu's mother shared on her Twitter on the 17th, "After the game, a snapshot taken with my two sons backstage," proudly sharing the mentioned photo. The snapshot shows Junsu with his twin brother Kim Junho and mother enjoying their day out as a family.

Junsu's celebrity soccer team FC MEN held a soccer charity match at the Suwon World Cup Stadium on the 17th.

Fans couldn't get enough of the Kim family, sharing, "Junsu's mother shared a lovely family snapshot," "Please share more photos," and "It seems the two sons got their visuals from their mother."

What do you think? Do you see a resemblance?