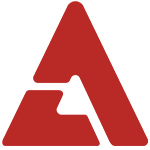 After actor Ki Tae Young spoke up about potential plans for children, his wife, Eugene also said, "I want to have a baby."

On March 29, Eugene shared, "After we are done with our busy schedules, I hope that we can have a child.  I don't know though if that will be next year or the year after."

She continued, "The problem with having a child is that it is really out of our hands."

Ki Tae Young also appeared on the March 14 broadcast of SBS's 'One Night of TV Entertainment' and said, "We are planning to have children towards the latter half of next year."

He also added, "We are trying, and I want to have a daughter," openly sharing that he would like to have a cute little girl.

Eugene is currently busy promoting her cosmetic line 'drww' and releasing her third book, 'Eugene's Beauty Recipe.'

With her former S.E.S. member Shoo announcing that she is pregnant with her 2nd child, it seems Eugene is eager to have her first child. Hopefully, the unni of the group, Bada will get married soon as well.