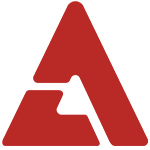 CNBLUE is taking over all of Asia with their upcoming 'Blue Moon' World Tour!

The boys completely sold out their Taiwan, Hong Kong, and Singapore shows. The Hong Kong show was especially popular, selling out all 7,000 seats in just 5 minutes. Because of the high demand for another concert, it has been decided that another date will be added for Hong Kong.

But that's not all! The boys were originally going to perform in Taiwan, Singapore, Thailand, Hong Kong, Korea, Australia, Philippines, and China, but they've also added on a date to Malaysia for August 24. Their label said, "The Singapore concert was sold out quickly, and the Malaysia fans who were nearby requested passionately for a concert in their country, so we have confirmed a Malaysian concert."

The label is currently also in the process of confirming potential concerts in America and Europe as well.