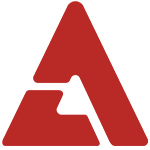 MBLAQ's endorsement brought a 30% rise in sales for LECAF.

MBLAQ was recently chosen as the models for the sports brand and they were seen wearing goose down jackets, shoes, backpack, and windbreakers for LECAF's new school year line. After their endorsement, LECAF recorded a 30% increase in their projected sales for the year. After 'Section TV' aired BTS scenes of MBLAQ filming for the brand, more fans all over the country rushed to buy the products.

The MBLAQ goose down jacket is for men, but the product is highly popular not only to the targeted male segment but also high school female students. It is currently popular for girls to be wearing sizes larger than their actual size, and fans are looking for MBLAQ's jacket to fit this trend. MBLAQ's star power has been added to the design and the warmth of the jacket to increase sales even more.

LECAF will give whoever buys the MBLAQ line items a large MBLAQ poster starting on January 4th. In February, LECAF will hold a fansigning with MBLAQ in their stores.

LECAF commented, "LECAF has been putting out new school year items each year, and we have been seeing much love from consumers. We're satisfied to see the large effect that the top idol group MBLAQ has on the consumers".