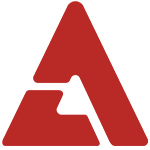 Hybrid reggae group Rude Paper, consisting of reggae artist Koonta and music producer Real Dreamer, made their return with their first full-length album entitled 'Paper Spectrum' back in September of 2012.

With a stellar list of guest artists including Brown Eyed Girls' Miryo, Sean2slow, Dok2, Moo Woong of Baechigi, the album received praise from critics and consumers.

The title track for the album was the song "Hand" a trip-hop club track with a tinge of reggae. Now, the group appears poised to follow-up with the song "Wadamin" (slang for 'What I Mean'), featuring talented soloist Naomi.

The song laments the rigid blueprint for a 'good life' in society today aka getting into a good college, landing that great job, getting married, and providing for a family. The music video showcases these sentiments as the lone person is seen doing well meeting expectations, but feeling stifled.

Are you feeling the Rude Paper's vibe?