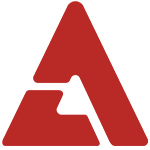 4minute's Jiyoon has captured the attention of fans by uploading a proof shot of her ticket to 50 Cent's upcoming concert in Korea.

On January 2nd, the singer uploaded a photo and simply tweeted:

Hehehe twitter.com/4M_jiyoonitt/s…

— 전지윤 (@4M_jiyoonitt) January 2, 2013
The shared selca shows members Jiyoon and
Gayoon
posing for the camera in their stage outfits while holding up a concert ticket to rapper 50 Cent's concert in Seoul.
Unfortunately, 50 Cent's concerts in Korea have been postponed due to the release date of his new album being delayed. 50 Cent was initially scheduled to hold a concert in Seoul on the 12th and Busan on the 13th. New dates for the concerts will be provided later.
Source: Jiyoon's Twitter