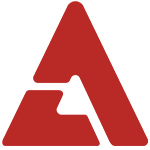 2YOON revealed their phone numbers to their fans.

The girls changed their phone numbers to include 2407 to match their song "24/7", and then revealed their numbers so they could have a 1:1 chatting event with their fans. The girls held the event to thank the fans for waiting for so long for their unit, which had been rumored and prepared for a while.

The fans were able to add Jiyoon and Gayoon into their phones and add them as KakaoTalk friends. The fans sent in numerous messages of support, Gayoon and Jiyoon chose a few to respond to with unseen photos and voice messages. After the numbers were revealed, fans all over the world called the two numbers, and the two currently have thousands of friend requests on KakaoTalk.

Cube Entertainment said, "Every hour, we receive hundreds of phone calls, so we haven't been able to actually reply. We hope fans will try messaging instead of calling in so the 2YOON members can actually read the messages and respond."

2YOON had their unit debut stage through 'M! Countdown' on the 17th.