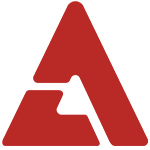 On the December 7th broadcast of SBS' 'Go Show', Rainbow's Jaekyung surprised viewers by revealing that KARA's Hara could have become a member of Rainbow.

Jaekyung shared on her trainee experience, "To be honest, no one knew that I had this dream [of becoming a singer]. I didn't even tell my friends. Because I didn't know when I was going to debut. The Rainbow team had 100 girls come and go. They all left one by one."

She continued, "Actually, Hara was in our team but was told that she didn't really match the group, and left after being told that she fit better with KARA."

In response to her comment, ZE:A's Kwanghee also shared, "Everyone around me knew I was preparing to become a celebrity. They all asked me when I was going to debut. In the end, I didn't debut until I graduated. I should have just studied harder instead back then."