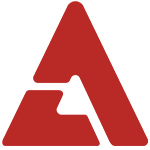 On November 24th, soloist Son Dam Bi guested on KBS 2TV's 'Yoo Hee Yeol's Sketchbook' and performed her past hit track, "Crazy", for her comeback special.

As it is one of her most popular tracks, the audience went crazy with excitement when she brought out the signature chair, a major key point in her sexy choreography.

Son Dam Bi revealed, "I've been bringing around this chair with me for the past four years for all of my 'Crazy' performances. Maybe it's because I rehearsed with that chair, but I can't use any other chair because of it."

MC Yoo Hee Yeol joked back, "Give it to me!"

Check out her performances below!





How much would you pay for this awesome chair?